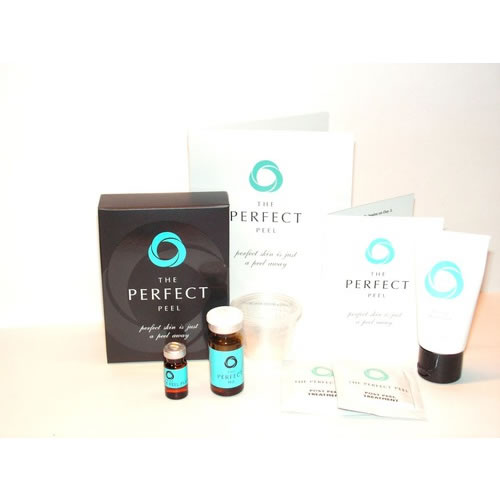 30 September

Chemical peels: Are They for You?
The River Aesthetics Guide to Chemical Peels
Chemical peels: Are They for You?
Chemical peels work well for both men and women, at any age and are the ideal treatment for anyone who wants to restore a more youthful, healthy glow to their skin.
Everything from sun exposure and aging to acne and clogged pores can leave you with uneven skin tone, fine lines, scarring and a lacklustre complexion. If you want your skin to look smoother, younger and most importantly, vibrant, a chemical peel can make a significant difference. "Mild chemical peels exfoliate and give a nice appearance to the surface of the skin," says Dr. Charlotte Woodward, director of River Aesthetics. "These increase cell turnover, improve hyper pigmentation and help improve melasma, a really tough problem to fix," she explains.
Chemical peels: How They Work
Although the word "chemical" might sound scary, fear not. Nothing is actually "peeled off." A chemical solution is applied to the skin and works by removing the upper layers of the skin. As the tissue is dissolved and skin heals itself, new tissue emerges and fresher, smoother skin is revealed.
The depth and strength of the peel used varies based on the strength of the chemicals used and the length of time the solution is applied. The formula used by us will be adjusted based on your needs and skin type.
Chemical Peels: Biggest Benefits
One of the least invasive ways to improve the look of your skin, chemical peels offer a whole host of beauty benefits. Some of the biggest are listed below.
Diminishes fine lines & wrinkles
Creams, serums and lotions can only do so much. Chemical peels offer a fast-track to smoother, line-free skin.
Confidence booster: There's no quicker path to confidence than a smooth, glowing complexion.
Minimal cost: Unlike spending hundreds of pounds on the newest anti-ageing products, chemical peels offer concrete results at a reasonable price.
Fast: Sometimes referred to as the "lunch time peel" chemical peels requires minimal down time, i.e. you can get one, and get back to your life without worrying about recovery. Maximum downtime after our medium depth peel is 7 days
Reduced appearance of sun damage and melasma: Sun damage and melasma are two of the hardest skin concerns to treat, but chemical peels stimulate the skin to heal itself by removing the surface layers of skin. Through this process you trade damaged skin and dark spots for even tone and a smooth appearance.
Improves texture: Chemical peels gently exfoliate the skin, increasing cell turnover, which leads to improved texture.
Enhances collagen growth: Through the exfoliation process brought on by chemical peels, collagen production and cell renewal are stimulated, resulting in younger-looking, healthy skin.
Vibrant skin: One of the fastest routes to a brighter, glowing complexion is a chemical peel.
Acne and acne scarring: A mild chemical peel can help reduce the effects of acne on the skin and even minimize blemishes themselves.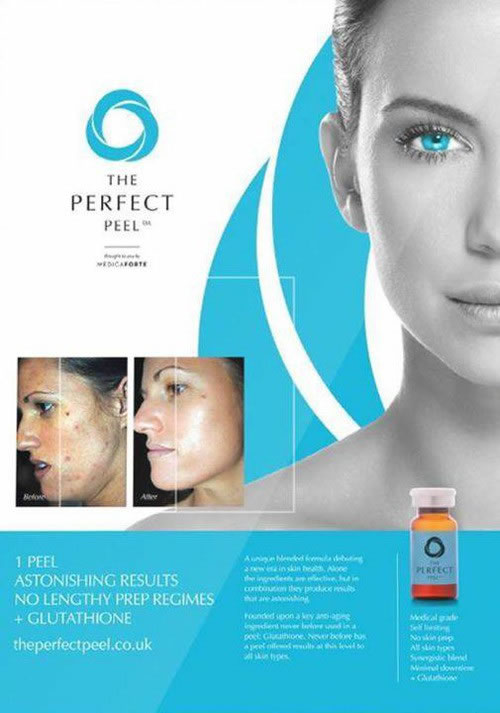 Chemical Peels: The Breakdown
Depending on what you want to achieve – a clearer complexion, smoother skin, minimized scarring, etc. there's a perfect peel to suit your needs.
Peels formulated with Alphahydroxy acids (AHA) and Betahydroxy acids (BHA) are the mildest form of peel (referred to as superficial peels). "Superficial peels are great for improving the appearance of sun-damaged skin or acne-prone skin, especially before big events," Dr. Woodward says.
Medium peels are stronger and treat skin with surface wrinkles and uneven skin tone or pigment problems. Varying strengths are used to adjust the depth of the peel, depending on what complexion concerns you have.
Deep peels require use of the strongest solution, but achieve the most dramatic results – think deeper wrinkles smoothed out and blotchiness banished. Do note though, that the stronger the peel, the higher the chances for discomfort, redness and recovery time.
Your doctor will work with you to find the perfect complexion perfecting concoction for you.
The Perfect Peel removes impurities at a cellular level to reveal rejuvenated skin from the very first treatment. The only peel to contain the anti-ageing glutathione antioxidant, this revolutionary peel prevents damage on a cellular level and repairs a vast range of skin complaints to reveal stunning results. It's easy to use and perfect for all skin types.[/two_thirds_last]
The Perfect Peel uses a revolutionary anti-ageing ingredient to transform your skin from the first application. The Perfect Peel is a medium depth peel that requires no skin preparation.
The not-so secret ingredient is glutathione, which is the ultimate antioxidant for skin rejuvenation penetrates deep into the skin's cellular level to fight environmental skin damage and fight the ageing process. Glutathione is found naturally in our skin but, as we age, our levels deplete. By replenishing glutathione, you can reduce sun damage and age spots, reduce pore size, soften fine lines and wrinkles, and reduce or eliminate hyper-pigmentation and acne scars.
The Perfect Peel carefully engineer's a blend of anti-ageing ingredients which have also been clinically proven to: produce brighter and tighter skin, correct pigment problems, exfoliate the skin and reduce inflammation.
The desire for smooth, healthy, vibrant skin is universal, but achieving it doesn't have to be daunting. Say yes to a chemical peel. Trust us; you won't be sorry you did.
Prices start from £95 for superficial peel £350 for The Perfect Peel (including home care kit). £425 for a course of 3 pHformula resurfacing treatment with No downtime.
Call Today to Start Your journey to fabulous skin. Call us on 01590 608480