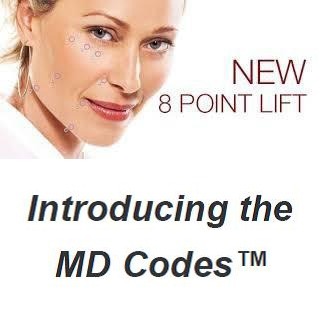 15 March

Introducing the MD Codes™
Welcome to a new concept in facial rejuvenation
Facial aesthetics is constantly evolving, with the development of cutting-edge products and innovative ways of using them.
With numerous tools now at our disposal, it is paramount that we understand how to achieve the optimum results for you.
The face as we age
The three primary factors that lead to the signs of facial ageing, such as the appearance of nose to mouth lines and a sagging jawline, are:
flattening of the bones of the face
reduction in the fat pad compartments, leading to volume loss
sagging skin.
None of which we particularly like!
By adopting and harnessing innovative dermal filler techniques, such as the MD Codes™ from Dr Mauricio de Maio, who is a key opinion-leader in aesthetics, we are now able to address these core concerns.
Unlocking the MD Codes™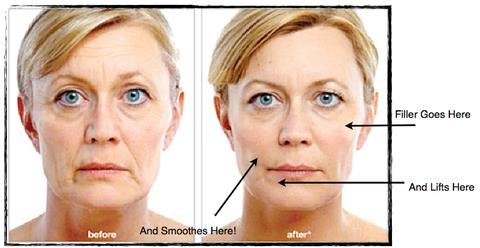 The MD Codes™ take into account how the face ages, and also individual features and ratios. Although there is a formulated treatment plan in place, it still means no two patients are treated in exactly the same way.
Using the MD codes, your treatment at River Aesthetics will be holistic, identifying precise and strategic sites to inject, giving you optimum results that remain natural-looking and enable you to retain natural expression. [fix][/fix]
By moving away from traditional methods, which treated the problem area as opposed to the cause, we are able to tackle the root of the problem and simultaneously reduce the signs of ageing.
This means that you will always remain in control of your looks.
And remember: always be you – the best version of you – never be a copy of someone else.
Why choose River Aesthetics?
We have raised the bar for aesthetic medicine in the south of England. We offer the widest selection of treatments on the south coast and the most advanced, pioneering technologies on the market.
We are continually adjusting and extending our treatment options to make sure we stay at the forefront of the field.
As national trainers for thread-lifting in the UK, we also understand that threads are not suitable for everyone, so it is fabulous to be able to offer an alternative treatment of equally high quality.
Consulting you about your treatment
At River Aesthetics, we believe the consultation process is paramount to achieving the desired result. To make sure a treatment is suitable for you, we listen to your ideas, concerns and expectations about it, and fully assess the indication and your medical history.
By consulting first, it also allows you, our patient, to ask questions and really understand your treatment plan and feel confident in us as your provider.
Limited offer to our readers
Buy 3 syringes and get your 4th FREE – offer expires 31 March 2016