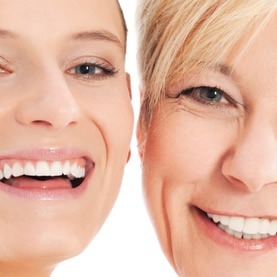 24 March

Put a smile on your face this Easter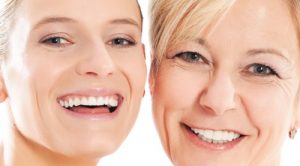 A smile can say more than a million words and fuller lips are considered both youthful and beautiful.
But as we begin to age, lips lose their natural volume, become less well-defined and the mouth can appear to droop at the corners.
This Easter, we're help you put a beautiful smile on your face by offering a free rejuvenating skin peel with every lip treatment – keep reading to find out more about this special Easter 2016 offer!
Why does time take its toll on our lips?
Ageing, along with sun exposure and smoking for example, causes lips to lose their volume and definition.
We may notice the upper lip tending to flatten as it rolls downwards and inwards, and the outer corners of the lips starting to descend, giving us an unhappy look.
Ageing also increases the distance from the nose to the upper lip, taking away that youthful show of teeth when we smile. Vertical wrinkles start to appear in the skin above and below the lips. Gums, too, recede with age, which has a dramatic effect on the lip and mouth area.
Because well-defined lips help us to appear – and feel – youthful, attractive and full of vitality, at River Aesthetics we have a passion for lip enhancement treatments.
Lip enhancement
Lip enhancement (lip augmentation) is one of our most popular cosmetic treatments.
We use soft fillers to improve lip definition, creating subtle enhancements or a sensuous pout by improving the lips hydration system. The result is well-defined lips with a natural fullness and symmetry.
We also perform 'lip lifts'. This treatment lifts the corner of the mouth – helping to remove that 'sad' appearance – as well as other around-the-mouth procedures that are often overlooked when rejuvenating and beautifying this area of the face.
"Most lip augmentation patients just want fuller lips. Many also know what they don't want – 'ducky-looking' lips, or the 'Real Housewife' look," says Dr Victoria Manning. "They want lips that are fuller as well as nicely balanced and proportionate.
That's the starting point. I find that most lip augmentation patients require volume in the body of the lips, not the border. The shape of the lips is as important as the size, and bigger is not always better. Like all good cosmetic practice, lip augmentation is definitely not 'one size fits all.'"
Choosing your lip enhancement treatment
We use several techniques for enhancing lips, so your ideas and expectations will be addressed thoroughly during your consultation. The choice of techniques depends on many factors including your anatomy and your desires.
The procedure is usually quick and painless, as it is performed under local anaesthetic. Dramatic results are observed immediately. The most popular fillers are the hyaluronic gels, which provide a reasonably long lasting result and are smooth and gentle enough for the precision needed for lips.
What should you do next?
To give your lips a make-over, whether they just need a bit of hydration or a full enhancement, please give us a call on 01590 608480 to book your free consultation.
Also, ask about our Easter offer – with every lip enhancement treatment in March and April 2016 we will give your skin a FREE rejuvenating skin peel worth £95.
Have a Happy Easter!
Kind regards,
Victoria and Charlotte at River Aesthetics