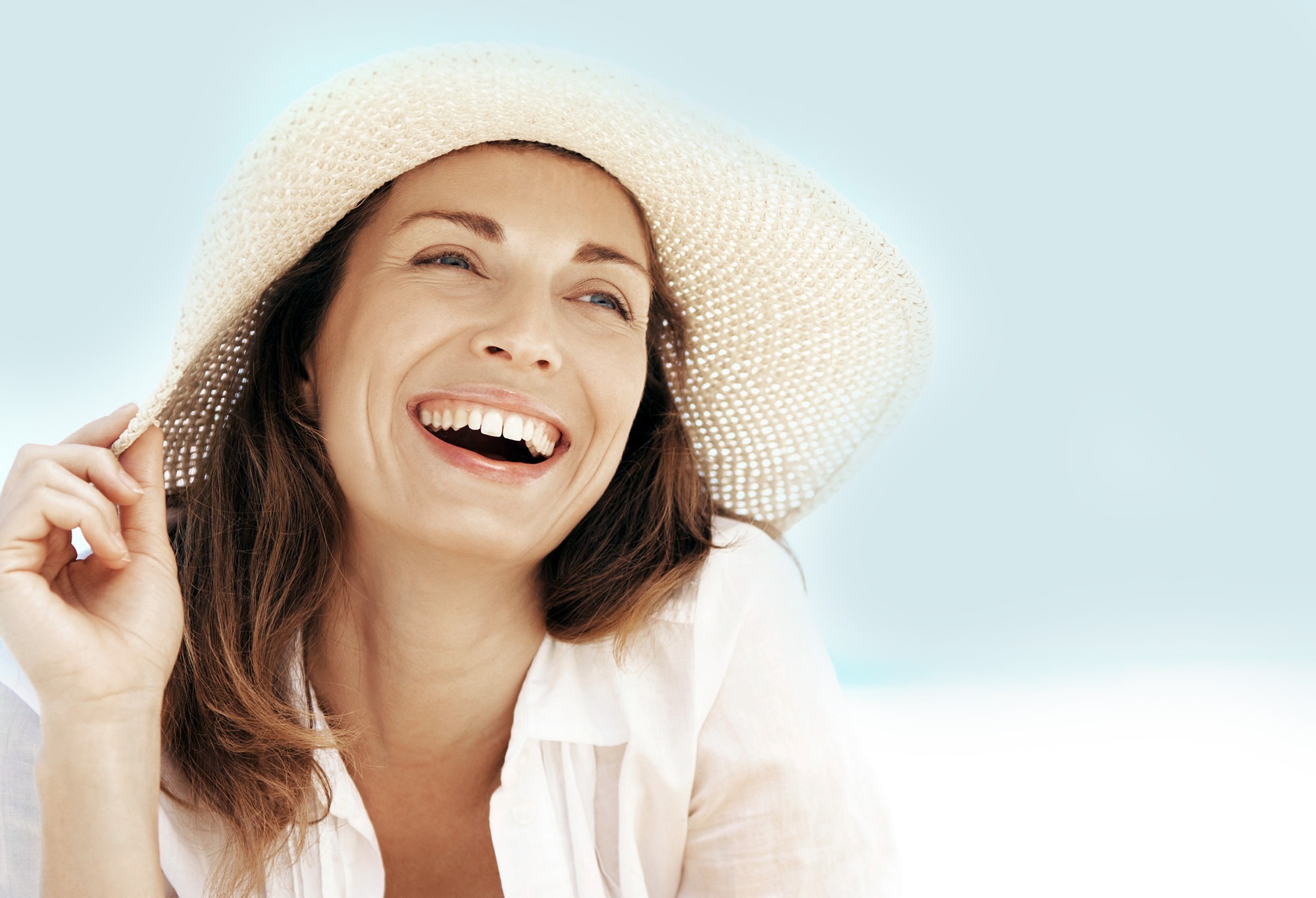 05 May

Don't forget your neck!
Is your neck ageing you?
Patients choosing anti-ageing cosmetic treatments have tended to concentrate on facial rejuvenation, and often neglected their neck area.
But treating the neck not only rejuvenates the skin in that part of your body; it also helps to give better definition to your jaw line and profile.
At River Aesthetics, we are finding that more and more customers are asking for neck as well as facial rejuvenation, and Silhouette Soft Neck Treatments are now our most popular treatment in the clinic.
---
One of our recent patients Mrs AD recently had Silhouette Soft treatment to freshen and lift her facial tissues.
We treated her face first; however the optimum result was achieved once we had also treated her neck with a Silhouette Soft thread.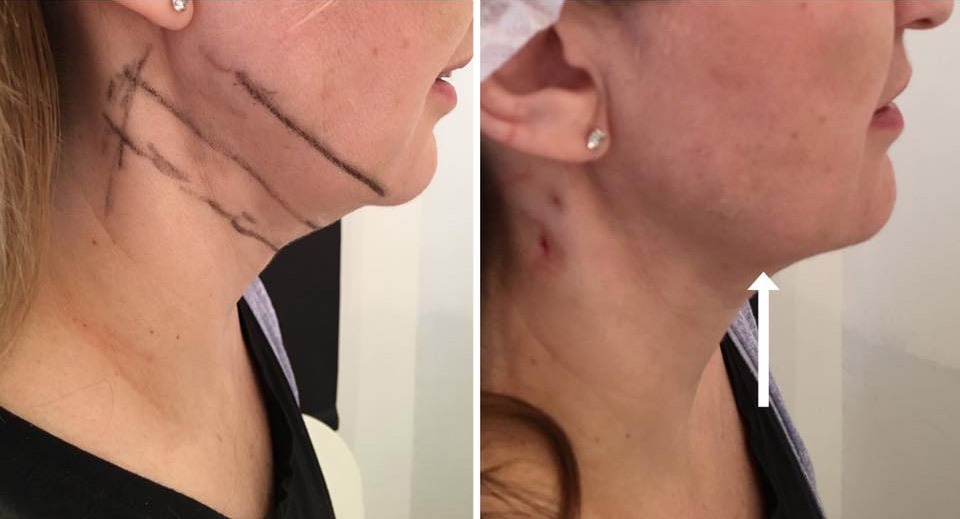 The procedure took less than an hour and as is typical of this treatment, there was only minimal downtime. You can see in the photo (above) the small entry points of the threads under her ear.  This picture was taken immediately after tightening the threads.  The small entry points disappear after a few days.
Mrs AD has given us a testimonial regarding her recent treatment, which she has kindly agreed to share.
Mrs AD's testimonial
Yes I am a very happy patient! This treatment really didn't take very long at all and Victoria was excellent, she put me at ease and explained exactly what she was going to do.
I will be recommending her to my friends. We really are in an exciting era where the signs of ageing can be turned backwards relatively easily. I don't think I have worn a polo neck jumper for 20 years – but I would feel happy to now after this treatment.
I only wish more people my age knew what amazing treatments there are.
Thank you Victoria!
---
Another great result with Silhouette Soft
We also treated Meg Matthews recently with Silhouette Soft threads to both her face and neck.
As you can see the improvement to her jaw line is remarkable.
You can read all about Meg's experience of Silhouette Soft treatment in the Sunday Times Style magazine, to be published later in May 2016.
Click here for the Sunday Times Style website.
For more information on neck rejuvenation, please call us on 01590 608480 for your free consultation.
See you soon!
Charlotte & Victoria