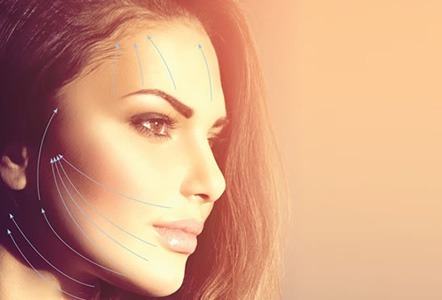 15 July

Choosing the best anti-ageing cream
There are many different creams and serums that promise to treat the fine lines and wrinkles caused by ageing.
However, the two products that actually deliver results are retinol and tretinoin.
But which of these is the best?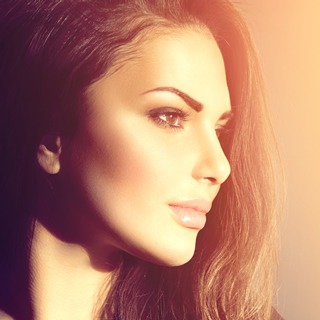 Many people do not understand that there are a number of differences when it comes to retinol and tretinoin.
Even though these two anti-ageing products are similar, understanding the differences between them can help you make the best choice when it comes to purchasing anti-ageing products that contain them.
Before you shop for skin care products and try to figure out the retinol and tretinoin dilemma, you should work closely with your cosmetic doctor so you can make an informed decision based on how these two ingredients are formulated, and how they work to reduce the appearance of fine lines and wrinkles.
What is the difference between tretinoin, retinol, and Retin-A?
Tretinoin is the active ingredient in retinoid creams and can be used to help reduce acne, acne scarring, fine lines and stretch marks by encouraging exfoliation and new skin cell growth.
Retin-A is a brand name for the ingredient tretinoin, part of a family of related products known as retinoids, which doctors consider to be the gold standard ingredient in anti-ageing topicals.
Retinol is a less potent over-the-counter form, considered to be Retin-A's 'little sister'. It's found in products that you can buy in department stores.
Where do they come from?
The primary difference between retinol and tretinoin is how they are formulated. Retinol is natural derivative of vitamin A and can be found naturally in the body. It is usually added to other ingredients, such as emollients, to create creams and serums that can be applied directly to facial wrinkles – particularly crow's feet that appear around the eyes.
Tretinoin, is not a natural form of vitamin A but is created synthetically by ingredient developers in labs where skin care products are created.
Tretinoin is not available for purchase over the counter, whereas products that contain retinol are widely available for purchase without a prescription.
Who can use Retin-A or Retinol?
Almost anyone can benefit from either one of these products. However, they can be slightly irritating to skin, and cause dryness or peeling.
Potential side effects
Both tretinoin and retinol have similar side effects, which includes stinging and redness at the point of application, peeling, burning, itching, and flaking.
With both ingredients, you may see a temporary increase in acne breakouts if you are using either one to treat this skin problem, but these symptoms should resolve in a few weeks and most users then start to see an improvement.
If either products are used to treat fine lines and wrinkles, the ingredients may make your skin more sensitive to the sun.
However, the side effects of the irritated skin usually subside after a few weeks, once your skin has adjusted to the product and increased its cell turnover rate.
To protect your skin while using these ingredients, apply a daily moisturizer that contains SPF protection. Please contact us if you are uncertain whether retinol or Retin-A is a better choice for treating wrinkles and acne.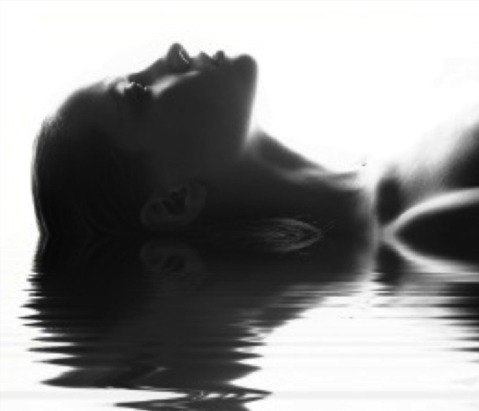 Which is more effective?
Both retinol and tretinoin work in the same way, by speeding up cell turnover. This means that they both encourage dead and dying skin cells to slough away from the surface more quickly, causing new growth underneath to be revealed at a faster rate.
Both retinol and tretinoin are used for acne treatment as well as for the treatment of fine lines and wrinkles, because when dead and dying cells are shed from the surface of the skin more quickly, clogged pores are cleared away as well.
Tretinoin also keeps dead skin cells from sticking together and clogging pores, which means that existing acne is cleared away more quickly and new breakouts are prevented because of the product's ability to consistently exfoliate the skin. Acne products that contain tretinoin are only available by prescription.
While retinol is used to treat acne, it has not performed as well in clinical trials when compared with tretinoin. Although retinol does help the skin shed dead cells, boosting cell turnover, it does not do so as effectively as tretinoin. As a result, non-prescription retinoid products tend to perform more slowly.
However, acne products that include retinol as their active ingredients may be a viable option for those who want to treat their acne with a retinoid product but find that their skin does not react favourably to tretinoin.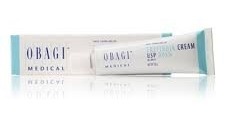 Which one should I get?
Retinol can be bought over the counter but will be less potent. It's a good place to start to see how your skin reacts to it.
If you want the stronger Retin-A, you will need a prescription and should book an appointment with your dermatologist.
Here are some handy tips for using retinoid creams.
Always apply retinoid creams to clean skin, then follow with any other moisturisers on top if needed.
Start by using the retinoid creams every other day, and if your skin can tolerate it, you can increase it to every day.
Only a pea-sized amount is needed for the entire face: more isn't better.
You can apply retinoid creams under the eye, but avoid the eye lid area.
Retinoid creams should always be used at night as sunlight can damage the active ingredient.
Retinoid creams make your skin more sensitive to the sun, so always make sure you wear sunscreen.
The benefits of these products can be great, although they may not be suitable for everyone.
To learn more about the potential benefits of these products for your skin, and to have a complimentary skin consultation, call us on 01590 608480.