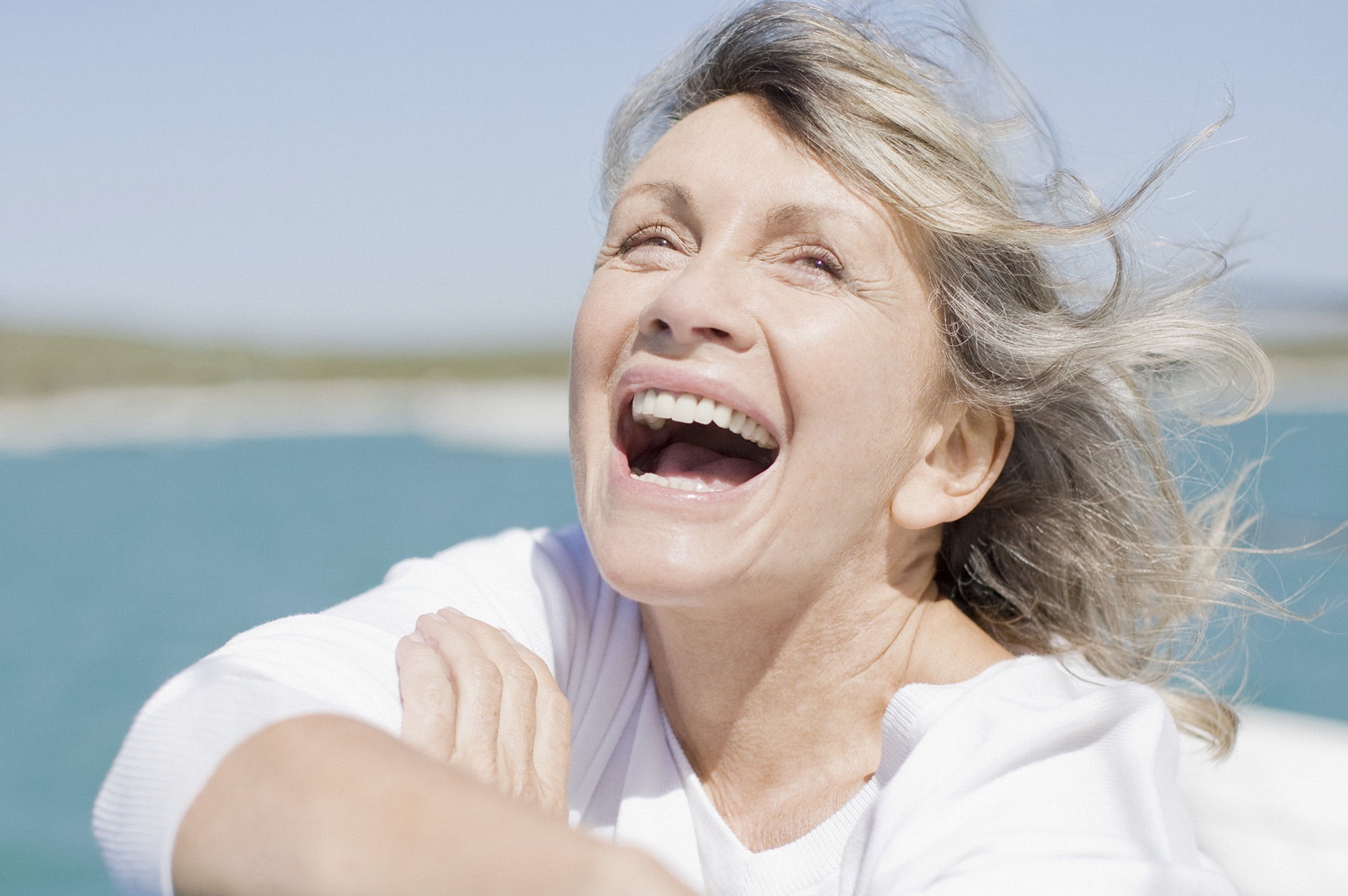 26 August

Skin Care in Your 50s
We all seem to be more health conscious, in this day and age, and more skin aware than before.
And as a result of this, being fifty or more is no longer considered 'old'.
There are plenty of celebrities out there who look amazing – Courtney Cox and Demi Moore, for example – and so there's no excuse for 'letting it all go' and not looking after yourself.

For women, though, maintaining a youthful glow is more of a challenge when menopause is imminent and oestrogen levels are declining – especially if it means your skin is becoming thinner and drier.
At River Aesthetics, we can offer you a range of skincare and treatment options to make sure your skin does not suffer.
From vitamin supplements to specialist skincare products, from diet and exercise to non-surgical cosmetic procedures, keep reading for how to care for your skin when you're in your fifties, and how to make sure you age the way you want.
Diet and exercise
Food and physical activity is vitally important to women in their 50s.
Your body's metabolism slows down naturally as you get older, and without regular exercise, lean muscle can turn into unwanted fat.
A balanced diet is also essential for a healthy body, and it's important to remember that unsaturated fat in your diet helps to keep your skin supple.
At an age when there's an increased risk of diabetes and heart disease, maintaining a healthy diet and having regular exercise contribute to a more youthful appearance and a wonderful, overall sense of well-being.
Non-surgical cosmetic procedures
Injectables like dermal fillers and botulinum toxin injections are extremely well suited to women in their 50s, as they help correct lines and folds and restore facial volume.
There are many products on the market, so it is important to choose a qualified aesthetic practitioner who can guide you through the options and help you decide which is best for you.
The results of any non-surgical cosmetic procedure should be subtle and natural, because the treatment is such an important way of restoring your self-confidence – especially when other people compliment you on how well you look!
Skincare products
There's a huge range of skincare products for women in their fifties. Those that we offer, which have ingredients that are vitally important for skin, include:
creams or lotion cleansers that do not strip the skin of their natural oils, but which contain serums that work more effectively by penetrating down to the dermis
moisturisers with at least spf30, to prevent further damage to the DNA which causes ageing
retinoids (vitamin A formulations) with anti-ageing properties that are 'rocket fuel' for the skin, and work by resurfacing the skin, increasing cellular renewal, improving elasticity and reducing the appearance of fine lines
cosmeceutical-strength formulations that cause mild shedding of the skin and which are great for improving the skin's appearance.
Other important ingredients are:
glycolic acid-based products that resurface, brighten and hydrate the skin and
vitamin C, which is good for collagen production and reducing the redness in the skin, as it aids in healing broken capillaries.
We can also offer Obagi skincare, which is a prescription-only skincare range that delivers key ingredients to the deeper parts of the skin, achieving real results that improve the skin's condition and texture.
Non-surgical ('one-stitch') facelifts
The non-surgical (or 'one-stitch') facelift is an amazing procedure that has immediate results and is ideal if you prefer not to have surgery.
The two procedures we carry out at River Aesthetics are Silhouette Soft and the RiverLIFT – both with fantastic results.
Each procedure takes about an hour, and the bespoke treatment restores your natural facial balance, softens the signs of ageing, lifts jowls, reduces nose-to-mouth lines and restores your jaw line.
The results last about 12 months. In conjunction with bio-stimulating fillers, they can produce a natural, enhanced look.