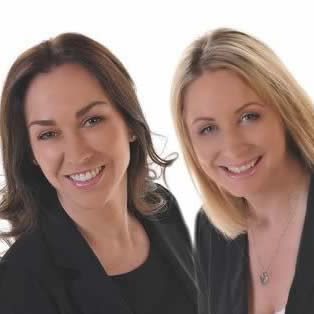 08 November

Interview with River Aesthetics' Dynamic Duo
An exclusive interview with the rising stars of the cosmetic world and the experts behind River Aesthetics – Dr Victoria Manning and Dr Charlotte Woodward.
It's been an exciting week for River Aesthetics, including celebrity treatments, filming for the Daily Mail and an interview with Tatler Magazine.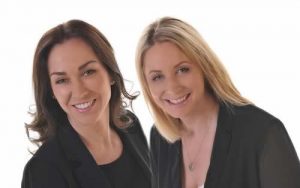 Is it really true you have over 40 years' experience between you? You don't look old enough!
That's very kind, but yes, actually, Charlotte and I both qualified over 20 years ago.
We've both been GPs for a long time and have been practising aesthetic medicine for the past 12 years – a scary thought.
What would you say your signature treatment is?
The RiverLIFT, definitely. It is highly acclaimed for its subtle yet stunning results, with patients and celebrity fans such as Meg Matthews endorsing our touch.
So what is the River LIFT that everyone is talking about?
It is a combination of non-surgical aesthetic treatments to lift the face without the downtime of surgery.
It is completely tailored to your individual needs. It tightens up a softening jawline, or lifts a sagging neck. Even though it is a minimally-invasive treatment, it actually has two key benefits.
Firstly, it lifts and supports skin that has lost elasticity.
Secondly, over a period of 3 months it causes collagen renewal in the deeper facial tissues, to give a plumper and more youthful appearance.
In addition, unlike a surgical facelift, there is no need for incision of the skin or sedation.
This offers a simple way to create a sleeker jawline, add volume to sunken cheeks and smooth out wrinkles, making you feel younger and more confident.
What would you say makes you different from other clinics?
Why have one doctor when you can have two? We have been called 'The Dynamic Duo' of the aesthetics world. We often work as a team in our New Forest and Harley Street clinics. This means you have two very experienced doctors' opinions, rather than just one.
Why should people turn to you first for treatment?
We frequently see patients who have had sub-optimal treatments from other practitioners, which we often have to put right before we start their treatment journey.
Trust in the quality of our care keeps our patients coming back again and again.
You are registered with Save Face. What does that mean for patients?
Save Face is a Professional Standards Authority accredited register, recognised by the government, the Department of Health and NHS England. To be certified as a Save Face Accredited Clinic, River Aesthetics has been independently assessed against a robust set of standards.
As you know, aesthetics in the UK is a completely unregulated industry so, being a member of such a body gives our patients reassurance that we are fully qualified and regulated in the procedures we perform.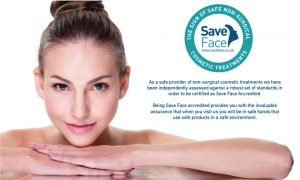 You both train other doctors in various procedures. Why do you do this?
Being trainers allows us to be at the forefront of aesthetic procedures, performing the newest techniques, giving the best results for our patients.
Now that Halloween is over, we can't avoid it – Christmas is only 50 days away! So now is the time to start thinking about how to look fabulous this Christmas.
Please give us a call to book an appointment on 01590 608480
Dr Victoria Manning & Dr Charlotte Woodward