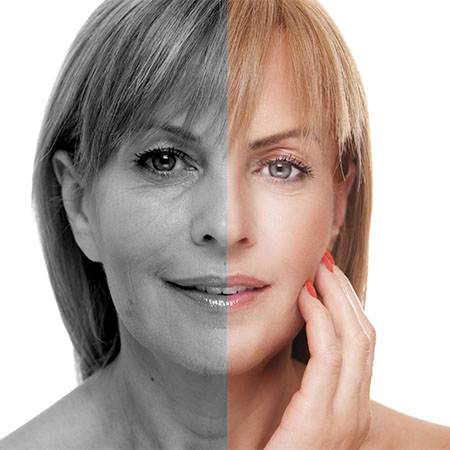 07 July

What Can Mesotherapy Do For Me?

Mesotherapy is a versatile treatment which has been used medically for over 60 years. Originally used to improve blood circulation, mesotherapy is now used to treat a variety of cosmetic conditions.

At River Aesthetics, we believe that Mesotherapy is one of the most effective treatments for an array of common problems. This is because of its high success rates, particularly in treating baldness and cellulite.
What Is Mesotherapy?
Mesotherapy is a medical technique, which involves the injection of minerals, vitamins, and amino acids. This specially formulated mixture is injected just millimeters under the skin.
Through the years our skin loses some of its vital minerals, vitamins, and amino acids, causing our skin to age beyond our years. Mesotherapy is simply the process of replacing the skins lost nutrients.

How Can Mesotherapy Help Me?
One of the great things about mesotherapy is how adaptable it is. It can be used to:
Rejuvenate The Skin: By injecting the skin with the natural acids and minerals it has lost due to ageing.
Stimulate Hair Regrowth: Baldness is most often caused by reduced blood circulation and a loss of the correct nutrient. It's why mesotherapy is an highly effective treatment.
Reduce Fat: For many, mesotherapy serves as a non-invasive alternative to liposuction. By injecting the solution into your target areas, we can stimulate the breakdown of localised areas of fat.
Treat Cellulite: 90% of women, and 10% of men, suffer from cellulite. Injecting hyaluronic acid into the dermal layers of the skin can also stimulate collagen production. This in turn improves skin tone and treats fine lines and wrinkles
Treatment Programme
Like most treatments, to see the best results you need a scheduled treatment programme.
We will give you micro-injections every four weeks for three treatments courses. We also provide you with a maintenance programme after you see your desired results. This is because at River Aesthetics, we believe aftercare is just as important as the actual treatment.
There is no need to take time out of work, as there is very little downtime to this treatment. You will be able to continue with your day-to-day life while you continue on your journey to rejuvenated skin.
Will It Hurt?
While everyone has a different pain threshold, most consider this treatment relatively painless. Within this treatment we use fine needles, this is to ensure that the treatment is pain-free.
Like any treatment that involved injections, there are some minor possible side effects. These include minor swelling and small bruises. But these will vanish in a few days, leaving you with your desired effect.
Allergic reactions to the products used are rare, but this will be discussed with you during your consultation.
Contact us at River Aesthetics to book a consultation:
01590 608480 for our London and Lymington clinics.
01202 024060 for our clinic in Sandbanks