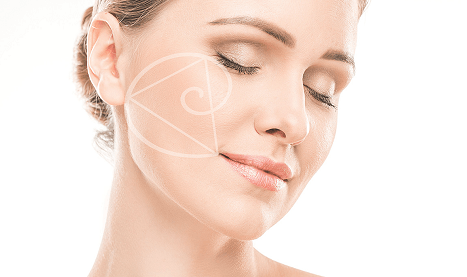 28 August

The River Aesthetics Rebranding Journey

River Aesthetics was founded in 2012, initially as a small, niche cosmetic medicine clinic in the heart of the New Forest. Built on the foundation of producing beautiful, natural aesthetic results, our ethos combines clinical excellence and a passion for empowering inner confidence. As demand for our services soon increased, we expanded into Canford Cliffs and London, positioning ourselves within London's medical golden triangle of Harley and Wimpole Street. From here, we were able to build a partnership with leading health and medical clinic, Grace Belgravia, leading to the recent launch of our most prestigious medical aesthetics clinic yet.

The ethos behind River Aesthetics is as relevant today as it was when we launched the company in 2012. However, as with many start-up businesses, finances were limited in the early days and, as a result, we produced a logo quickly and inexpensively. Several years on, we felt that the branding no longer reflected the ideals and journey of River Aesthetics, having expanded to encompass new treatments, entering new markets and founding partnerships; so, with this in mind, we set out to refresh the branding in a way that complemented our core values and reflected the new direction in which River Aesthetics is headed.

Our aim was to breathe new life into River Aesthetics, whilst still maintaining a focus on strategy, creative vision and professional standards. We have worked on the rebrand for almost a year to ensure that it reflects and endorses our visions for the future, whilst reinforcing our individuality to communicate why we are different from our competitors.
So how did we do it? 
We knew we wanted the rebrand to focus on an aspirational design that captured the harmonious union of beauty and science. In December of last year, we engaged the services of Lisa Seymour from brand design agency, Spoken. Spoken truly understood River Aesthetics' ethos and values, and the creative juices between us soon flowed; the first phase involved sharing ideas and design concepts around these values, focusing on how they set us apart from competing aesthetic clinics.
The beauty of science
It has long been said that beauty is in the eye of the beholder. When we consider what makes something attractive or aesthetically pleasing, it is about symmetry and proportion, whilst the definition of aesthetics centres around a set of principles concerned with the nature and appreciation of beauty. Interestingly, symmetry in the face does not necessarily equate to beauty and many, if not most, that are thought of as beautiful are usually not even close to being symmetrical. Perfect symmetry tends to result in a face that appears unnatural, animated or avatar-like.
Our perceptions of beauty are closely aligned to mathematical proportions in the form of the Golden Ratio; a number that is equal to approximately 1.618, also known as "phi" or the symbol ɸ. The figure derives from the Greek alphabet and was often used by Greek architects as an integral part of their designs, including the Parthenon in Athens.
Closely aligned to this, the famous Fibonacci sequence has captivated mathematicians, artists, designers, and scientists for centuries. Also known as the Golden Ratio, its ubiquity and astounding functionality in nature suggests its importance as a fundamental characteristic of the universe. A perfect example would be the often-associated beauty and proportions of the ancient nautilus shell, with its spiral shape – known as a golden spiral. This was exactly the scientific reasoning that we had been looking for to support our branding concept of natural beauty meeting science.
The science of beauty
These philosophies spoke to both ourselves and the team at Spoken as, in medical aesthetics, proportion is everything; whilst, in design, consistency is everything. We knew they had to be incorporated within our branding design as a nod to our commitment to naturally exquisite aesthetic results, supported by scientifically proven technologies and methods. The new logo embodies a golden spiral that reflects exactly this, underpinning our own medical aesthetics philosophy.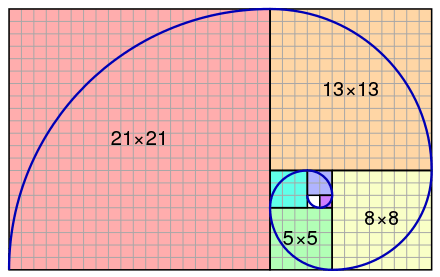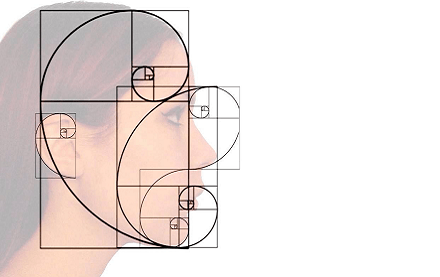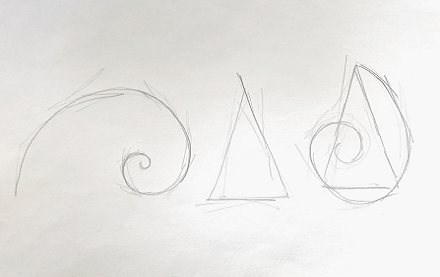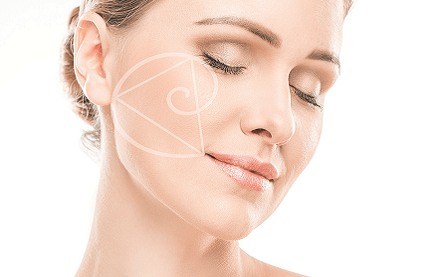 We are thrilled with the results we have achieved with Spoken and are proud to share the new branding with you. If you would like to talk to us about achieving natural-looking aesthetic results to help you feel like the best version of yourself, please contact us today.