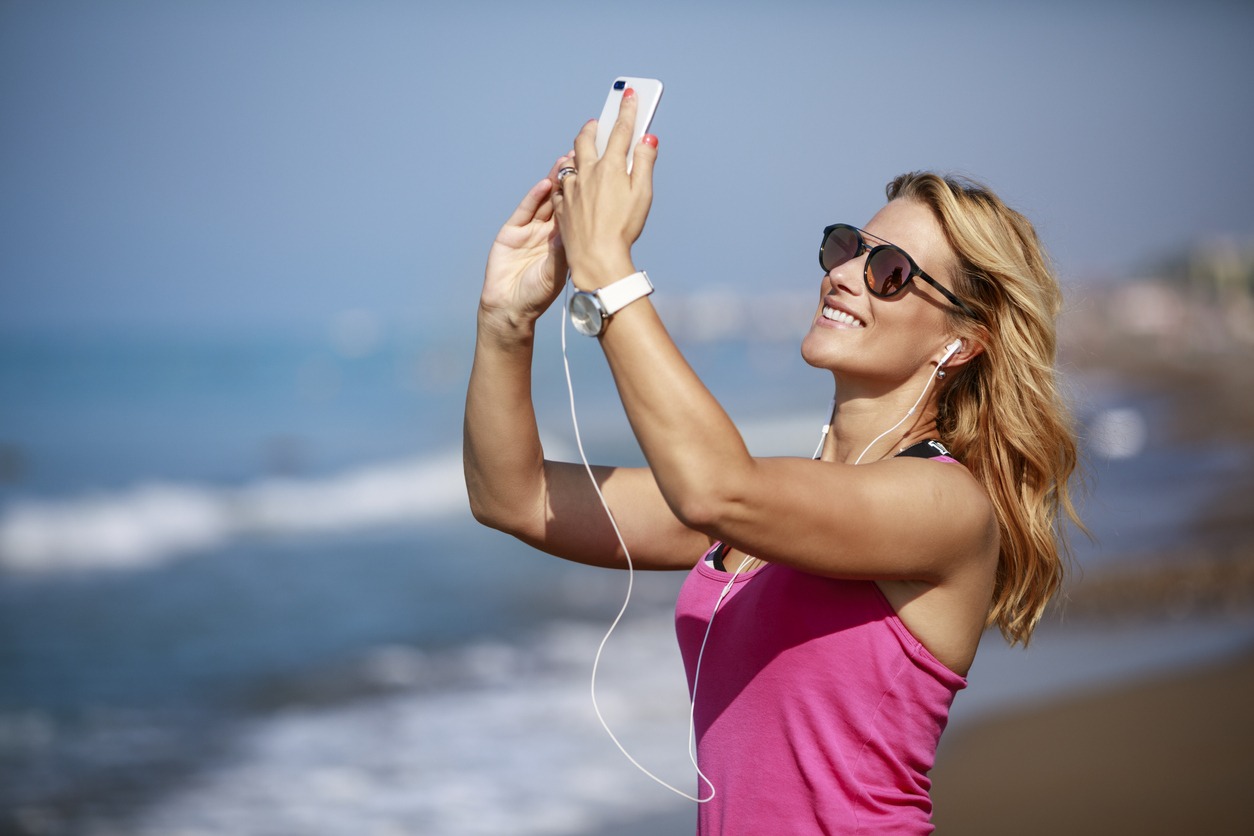 24 May

Look right, swipe right

According to a myriad of studies, more people than ever are having facial aesthetic treatments, prompted by social media and online dating sites where a good picture drives more likes and garners more attention.  However good photography and good lighting don't cut the mustard when you meet a date in person.  Research by Whatclinic.com showed a 29% increase in enquiries for non-surgical procedures over the previous year. Moreover, research by British Association of Plastic Surgeons has revealed a 5% downturn in enquiries for cosmetic surgery vs the previous year.

The rise in requests for non-surgical treatment is borne out by evidence in practice.   Drs Manning and Woodward who run three aesthetic clinics in Harley Street and the south of England have seen an exponential rise in patients wanting to look better in photographs.  "In our River Aesthetics practices non-surgical procedures have grown by well over 20 % over the past few months.  We are a specialist centre of excellence for non surgical face lifts and use threads and collagen stimulating dermal fillers to treat faces every day – we carry out at least 100 cases a week.   So many of the people we treat ask us to help them look better in photos – either because they are getting married, getting back on the dating scene or for their social media profiles."

In fact, the River doctors have had so many requests for help to look better in photos they have produced a series of tips and hints to make your images more successful – whether or not you have treatment with them!
The first thing to consider is how people will view your photos, and with a third of UK internet users turning to their phone first, that's likely to be on a small screen. Your main profile picture should be a close-up shot of your face instead of one that's too far away.
As well as a head shot to show what you look like, take a photo of you engaged in an interesting activity. These are the photos that spark conversation, and keep it going.
Don't be tempted to post old or overly flattering photos as these might not give users an accurate representation of what you really look like.   You may stimulate more interest but you are setting expectations which could disappoint.
If you're taking a selfie, avoid the bathroom mirror. It can make it appear that you don't really go anywhere, or do anything interesting.
Photos where you look moody are an obvious turn off. A smile is the number one most attractive quality in a person, and is most likely to get you profile matches
Avoid too much makeup. Let your profile picture showcase you for who you really are.
Good lighting is important. A photo taken outdoors or in summer is usually the best option as it keeps the lighting natural and warm.
Don't pose too much. Try to relax and appear easy-going.
Selfies, finding the right camera angle for your face
Round face
To elongate your mouth and give you a thinner looking face, tilt your chin down or try a slight pout
To avoid a double chin, try putting your tongue on the roof of your mouth to tighten the area underneath your chin and add definition to your jawline
Take a photograph from above as it makes you look taller
Oval/long face
Tuck your hair behind your ears. If your hair is in front of your face it will just make your face look longer.
Try pushing your chin forward and then putting it slightly down – this tightens up the skin on your neck and creates a shadow, so your face seems wider
Square face
Add a head tilt, as looking straight at the camera will emphasize the structure of your face and make it look bigger
Tilting left or right will draw out the jawline and cheekbones
Tilting up will make your face appear smaller
Letting your hair flow around your face will also reduce the size of your widest part.
Heart face
This face shape is contradicted by super short hair, so make sure it's below the ears.
Try twisting your shoulders as if you're looking back at the camera, instead of looking straight at the lens
Tilt your chin down
What to show in photos, and what not to show …
Women who include a selfie photo get 4% more messages
Profiles with more than four photos get more messages than those with fewer photos, and they also have longer conversations
People who have more than one person in their photos get 42% fewer messages
86% of men admitted that they prefer a woman with light and natural make up over someone who is super done up.
53% of men said that the first thing they notice about a woman's profile picture is her eyes.  After that, 32% of men said they notice a woman's body.  12% said her hair and 3% notice her lips.
Including at least one full-body photo in your dating profile can get you up to 203% more incoming messages than the average
Watch out if you're posing with a pet, it can get you up to 53% fewer messages
Online daters were seen as less attractive when they were wearing a hat in their photo
People who wear sunglasses get 63% fewer messages
For more information about non surgical treatments to look your best in photos visit https://riveraesthetics.com