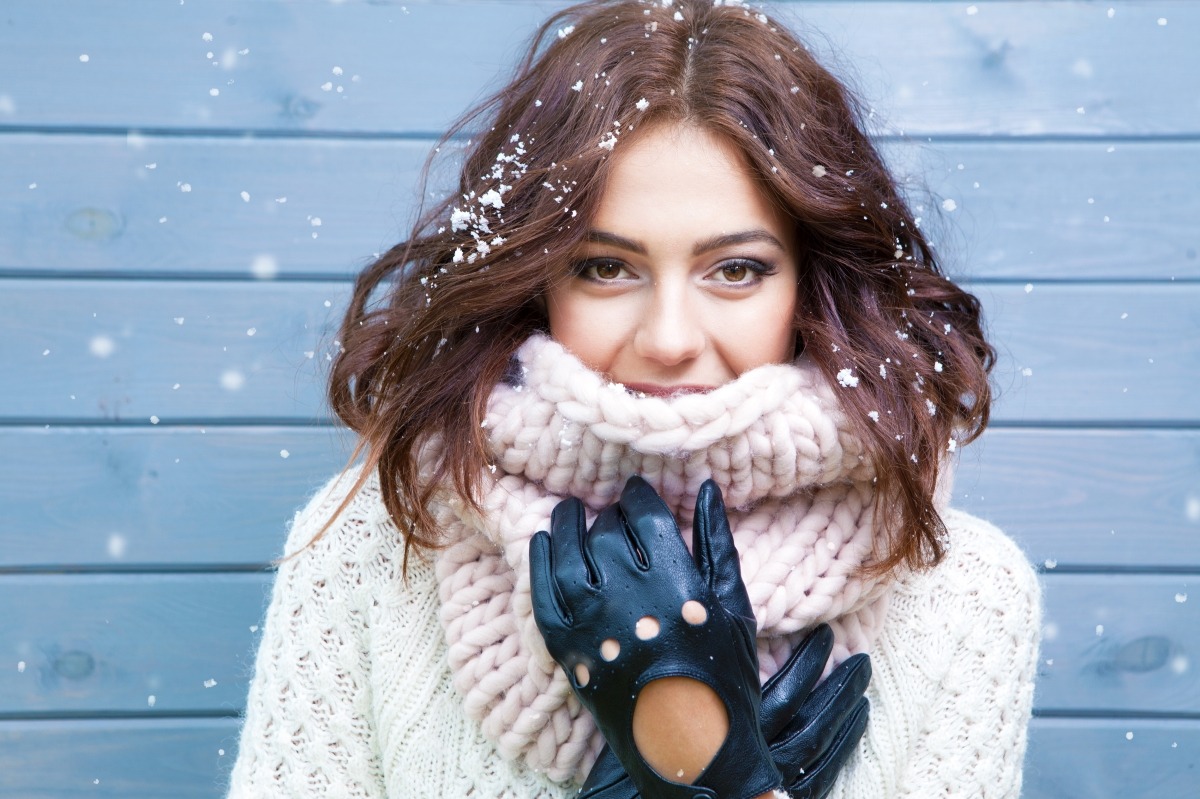 11 January

How to achieve a natural, healthy and hydrated glow for 2023

The River Aesthetics team believe that taking care of your skin and body goes beyond lotions & potions. We have pulled together the best of the best skincare tips to help you maintain (or get back) a natural, healthy and hydrated glow for 2023.

Going from the cold to the warmth of central heating can really cause havoc with our skin! Combined with the aftereffects of festive parties, overindulging on food and drink and late night fun – your skin really can suffer.
Hydrate
Skin cells need water to rebuild and to remove the build-up of toxins. It's a very simple (and free) step that most people don't prioritise and yet the results can be striking. Aim for at least 1.5 – 3 litres a day depending on weather conditions and your level of exercise. You'll soon see the benefit for you skin. Treat yourself to a measured water bottle so you can calculate your daily intake. If you get bored drinking plain water, add a little mint, cucumber or citrus to jazz it up a little.
Out with the bad, in with the good
Modern life takes its toll on skin, often reflecting the stress, tech-based lifestyle, pollution and dietary factors it is exposed to, leading us to look lacklustre. Chronic oxidative stress can cause accelerated tissue damage, weakening skin structure and leading to the breakdown of elastin and collagen. This will ultimately impair the skin's barrier function. This contributes to the development of many unwanted dermatologic symptoms – wrinkles, hyperpigmentation, uneven skin tone and textural changes.
Alcohol, caffeine, processed food & additives like flavourings and colourings, salt, sugar, and tobacco are full of cell-damaging free radicals. These all play havoc with your skin. Ideally, cut them out altogether but certainly reduce them as much as you can.
Essential fats found in fish, avocados, nuts and seeds  contain Omega 3's  which are essential fats needed for skin health and radiance. Their benefits include:
They Support Skin Barrier Function
Help with Skin Hydration
Perfect Supplement for People Who Suffer with Dry/Inflammatory Skin Conditions such as Eczema, Acne, Psoriasis and Rosacea.
Also, stock up on antioxidant-rich fruit and veg. These are crucial for your entire body – not just your skin. They reduce the speed of skin ageing and degeneration. Eat them raw or lightly steamed as cooking for long periods destroys enzymes, minerals and vitamins and can create skin-damaging free radicals.
Sleep
Skin makes new collagen when you sleep. More collagen means skin is plumper and less likely to wrinkle. Did you know, only getting 5 hours a night can lead to twice as many fine lines as sleeping 7 would? Time to clock up some extra zzz's.
Supplement with a Multivitamin
While working on the health of several areas of your body, they contain many skin-friendly vitamins…
Vitamin C – for collagen production.
Vitamin D – Did you know that 60% of people in the UK are Vitamin D deficient? With less sunshine during the winter months, our levels of UV B reduce. This results in 90% less vitamin D being produced compared to summer months. Our bodies can only store this vitamin for a month. Vitamin D is not just good for bone health but also anti-cancer, is cardio protective, and good for the immune system and mood.
Skin cells produce a chemical that is converted into vitamin D in sunlight, which is harder to get in the winter months. Taking a vitamin D supplement will also help keep pimples and blackheads at bay.
Vitamin K – Perhaps a less appreciated vitamin than C or D, vitamin K present a lot of benefits when it comes to preserving your skin.  K helps with blood clotting, which means it plays an important role in how our wounds heal. Therefore, it helps to reduce scarring, dark circles and spider veins. Dark circles can be caused by sleep deprivation. The skin becomes paler, and the patches of dark skin and blood vessels underneath start to show. In the same way it treats bruises, vitamin K is proven to help dark circles become less apparent. For that reason, it should be your new best friend after a short night.
Vitamin A – great for protecting the longevity of your skin, as well as to quicken your skin's ability to repair itself and it helps control the rate of keratin, the protein that makes up your skin, hair and nails. A lack of vitamin A can result in dry, rough skin.
Zinc – for the production of skin cells. A lack of zinc can result in poor skin healing, eczema and rashes.
Omega 3 – a type of fatty acid that playa a crucial role in the well-being of our cells, such as making cell membranes. It's essential for your health, and is known as an Essential Fatty Acid (EFA).  EFAs help with skin elasticity, skin barrier repair and with the retention of moisture A lack of EFAs causes cells to dry out too quickly, resulting in dry skin.
Vitamin B12 – when it comes to the skin, B12 helps preserve its elasticity.
Okay, we know we said good skincare goes beyond primers and lotions but….
It is still incredibly valuable to continue to wear SPF in the winter months, especially if you are going on skiing holidays with the UV rays reflecting off the snow. Even though the UVB levels are less, the UVA levels (the rays which cause fine lines, wrinkles and premature ageing) pretty much stay consistent all year round. Also, now we know even computer screens and mobile phones screens (HEV light) are harmful to the skin, an SPF is highly advisable every day, all year round.
Skincare
Constantly going from the cold outside to the warmth of central heating can really cause havoc with our skin, especially with skin conditions such as rosacea. It is important we use products with strong anti-inflammatory and anti–oxidant properties such as Vitamin C.
Vitamin C neutralises environmental free radicals and aids in your skin's natural regeneration process, which helps your body repair damaged skin cells. It is also a superior brightening agent that works to fade brown spots which have been brought out over summer, without altering normal skin pigmentation.
Winter skin tends to feel more irritated, but it is still important to use vitamin A (retinols). Vitamin A speeds up your cellular turnover, which becomes very sluggish in the winter months. Keeping your skin stimulated will keep it looking more vibrant, healthy, and less wrinkled.
In Clinic Treatments
To help with dehydration of the skin, the celebrity favourite Intraceutials Oxygen Facial is ideal. This 3 step hyaluronic acid layering system, which is delivered by pressurized oxygen, will have your skin plump and hydrated.
Our 6 step medical facial, the HydraFacial, will slough off those tops layers of dry skin, exfoliate and revive dull congested skin. For more information on this treatment please click here. If, however, you would like to approach your skin concerns with products, we stock the full range of medical grade skincare lines – Obagi and ZO.
Contact us
To outline your requirements for skincare, speak to a member of the River Aesthetics team by calling 01202 024060. Alternatively, you can send a message through our online enquiry form and we'll respond promptly.
Don't forget our Aesthetic Practitioner Ella is offering complimentary Visia skincare consultations throughout January so you can find out exactly what skincare you should be using. For more information on our Visia skin analysis, click here.