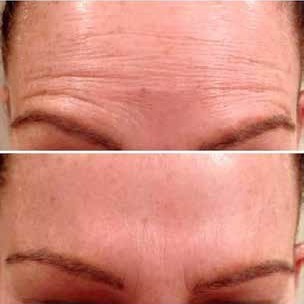 29 February

How do Botox injections work?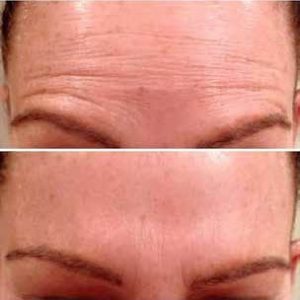 Botox® is the trade name for the botulinum toxin type A, a protein that temporarily relaxes muscles and helps to smooth out unwanted wrinkles.
It has been used both cosmetically and in the NHS for a range of medical conditions, since 1994.
How Botox® works
The toxin works by selectively targeting the neuromuscular endplate that connects the nerve to the muscle. Because Botox® treatments only affect the specific muscles injected, the surrounding muscles are able to function as normal.
The treatments also work as a preventative measure, limiting the skin's tendency to crease and develop more wrinkles. Injecting Botox® into the muscles that crease the skin into a frown line, for example, reduces the ability of those muscles to contract. This gives the skin a chance to rest from repeated creasing, softening wrinkles as a result. Botox® treatments usually last for between 3 and 6 months.
Other uses for Botox® treatment
Among other conditions, Botox® can be used to treat teeth grinding, also known as 'bruxism'. Bruxism may be caused by excessive clenching of the jaw, which in turn can lead to another possibly unwelcome condition – a square jaw.
The squarer appearance of the face is generally due to an increase in the size of the masseter (jaw line) muscles, resulting in a widening of the jaw line – a characteristic sometimes called 'hamster cheeks'! This may be genetic but it can be due to bruxism, and while a square jaw can look good on some men, it may be a different matter if it's a more demure, feminine jaw line that you're looking for.
With advanced techniques and specialised use of the botulinum toxin, the strength and size of the masseter muscle can be reduced, giving a softer angle at the jaw and a more youthful, oval face.
The procedure has no downtime and patients generally notice softening of the masseter muscle within one week and softening of the jaw line in about 6 to 8 weeks. To maintain the results, we recommend treatment every six months.
Find out more about Botox®
Botox® can also be used as a treatment for:
If you would like to know more about Botox® (Azzalure®) and how it can help you, click here to book a free consultation or call us on 01590 608480
A practical guide to Botox® and dermal filler treatments
Before you contact a clinic or buy any cosmetic treatment, we recommend that you read our free publication Cosmetic Medicine – your complete practical guide to Botox® and fillers.
The aim of the guide is to help you to choose the best clinic for your treatment. It includes:
a detailed explanation of how Botox® and dermal filler treatments work
advice on unregulated clinics and sub-standard treatments (including Botox® parties)
information about Training, Protocols, Insurance and the Clinic Environment
a checklist to compare clinics, treatments and prices.
Click here to download your free copy of the guide.