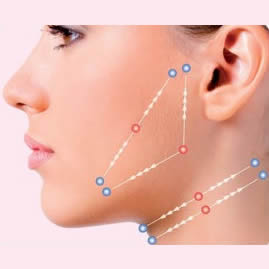 10 January

Not Ready For a Surgical Face-lift?

Dr Charlotte Woodward & Dr Victoria Manning are National trainers in non-surgical face-lifts, and are the only clinic in the UK where two female doctors provide you with a safe, effective and virtually pain free lunch time face-lift.

Our most popular treatments in clinic at the moment are our non-surgical face-lifts using either PDO threads or Silhouette Soft. If you'd like a face lift without going under the knife, look no further than the SILHOUETTE SOFT® Thread Lift which gives long-lasting results and can be carried out in your lunchtime. This technological innovation for men and women can redefine your jawline and neck and will gradually restore volume in your cheeks to give you a natural, younger look.

Under local anaesthetic, this procedure takes between 30-60 minutes, is virtually pain-free and has very little downtime. We will use a needle to insert very fine SILHOUETTE SOFT® threads beneath the subcutaneous layer of fat in your face.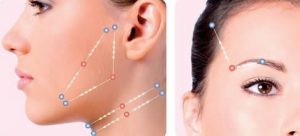 The threads, which are dotted with bi-directional cones, are pulled tight to further lift the sagging skin.
The cones help to make the skin more taut and also stimulate the natural production of collagen, which will gradually plump out the skin. SILHOUETTE SOFT® is a thread lift treatment with a double lifting and regenerating collagen effect
This treatment is a wonderful refreshment for those patients who are not yet ready for surgery. Why don't you book a free consultation with Dr Woodward or Dr Manning on 01590 608480 to discuss your requirements in confidence and give yourself a lift for 2016.
10% DISCOUNT FOR ALL SILHOUETTE SOFT THREADS FROM 1ST FEB UNTIL 31ST MARCH,REMEMBER 10% OFF ALL TREATMENTS IN JANUARY
.