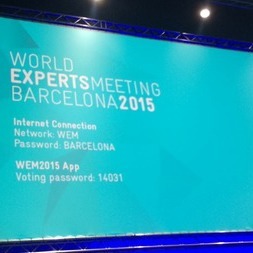 09 October

Out and About with River Aesthetics

This week has been rather crazy for us at the clinic so we thought we would share some of our goings on with you. We have been jetting all over the place.

As we specialise in clinic in Thread lifts, Dr Manning was invited as a guest by Sinclair Pharma to the World Expert meeting for Silhouette Soft in Barcelona, this was an international educational conference with doctors from all over the globe, sharing techniques new ways of working & sharing ideas.[/one_half]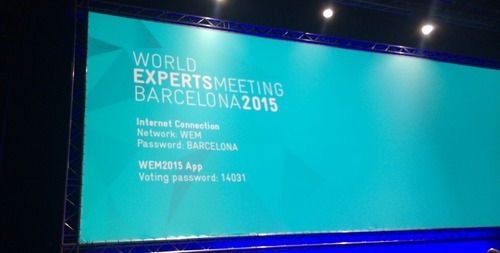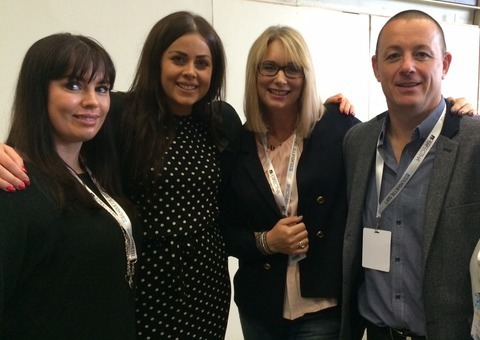 The event was sponsored by Sinclair Pharma & here is Dr Manning looking rather studious with the Sinclair Team, Hannah Nolan, sales manager for the South West Andrew Morris Head of UK Operations & Sophie Shotter, a fellow doctor and clinic owner in Kent. The 2 days were packed with education, networking a few glasses of fizz!
Dinner with colleagues at the most beautiful Mirage Restaurant in the mountains behind the city. If you ever go to Barcelona this is a must, exquisite food with the most incredible views over the city of Barcelona.
Thursday, this week was spent at the CCR Expo at Olympia. A large event for the aesthetics industry showcasing all latest injection techniques and the on trend new all singing all dancing machinery. For me it was a bit like being in a sweety shop…. Thankfully my more sensible business partner holds the purse strings so no major purchases made!
As River Aesthetics is a supporter of the Obagi Brand, we were honoured to have been among 15 invited guests of Obagi Medical & Health Xchange Pharmacy to meet the brains behind the Obagi brand
An Evening With Dr Lawrence Dryer PHD at the Bulgari Hotel, Knightsbridge.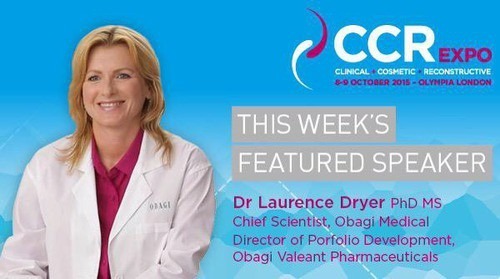 Dr Woodward & Dr Manning had the pleasure of sitting next to Lawrence and discussed her ideas for the future of the brand and where she was going with her research. Her first reply made me laugh as she said the brand needed to be 'sexier'
It was a humbling experience to be able to meet such an eminent scientist & to learn about how she trials and thinks about new products. Also the hardship about being a scientist, after working for a long time on a new product and it doesn't cut the mustard you have to let it go after months of hard work. I have to add though,Lawrence originally from France has a great palate for the wines that were selected to accompany the most delicious meal!
Dr Woodward spent the time after the meal chatting to fellow clinic owners including Leah Totton, who won The Apprentice two years ago. Interesting a year on from being under Sir Alan Sugar's Umbrella this doctor has gone from strength to strength & a pleasure to meet.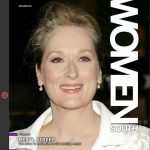 In the Press.We had a great review written by the editor of Women South Magazine this month, detailing her experience of her Lunchtime Face Lift –
She underwent one of our bespoke PDO Thread Lifts in August.
It is always rather nerve wracking treating an editor as the review can go either way! Safe to say she was extremely pleased with her refreshed look and the review is fabulous.
Click onto the digital version of the magazine to view. http://www.womenuk.co.uk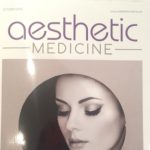 Following a year of working with our Business Coach, Pam Underdown, Dr Manning wrote an article for Aesthetic Medicine Magazine- outlining what a difference a year makes….
Both Dr Woodward & Dr Manning took the plunge last year and gave up their full time GP roles to concentrate on River Aesthetics.
You can read the article on our website here