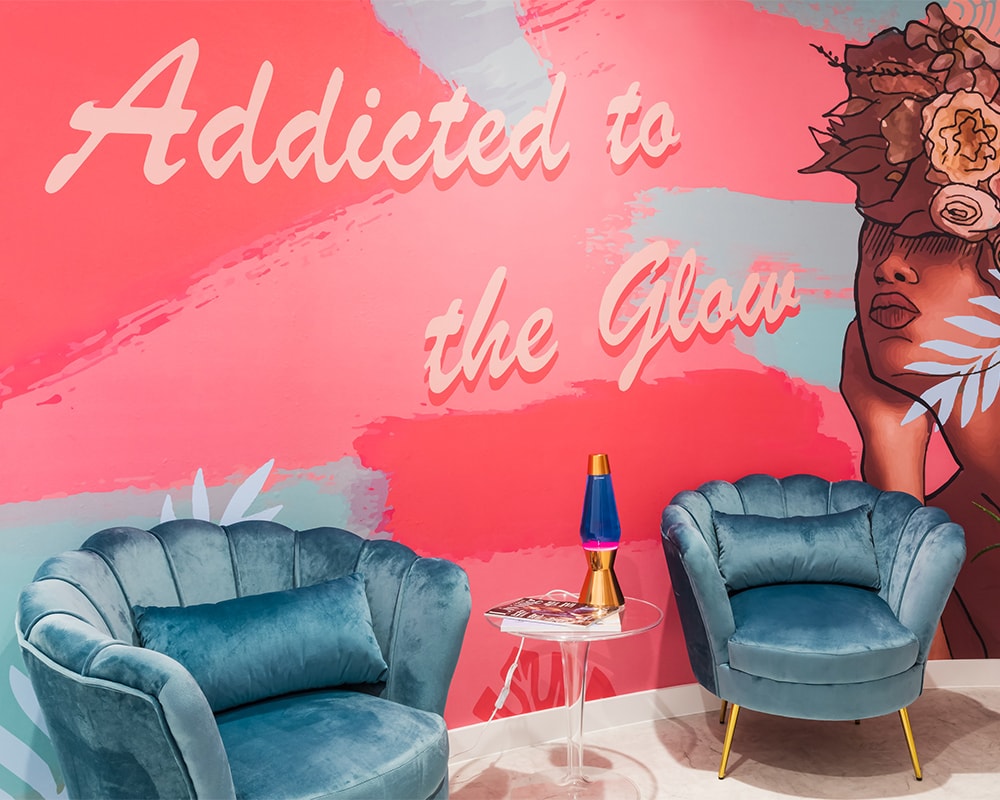 30 January

Ella's top Skincare Tips for Beautiful Spring Skin!

Yes… we said Spring! It's almost there, the deep dark cold Winter will soon be a distant memory and the daffodils and sunglasses will soon be making an appearance (how long has it been?!)

It is also time to review your skincare routine and give it a Spring clean. Our trained Aesthetician Ella shares her top tips on maintaining healthy skin for Spring.
Keep up with the SPF
It may not be sunny outside, but the UV rays are still strong so make sure you protect your skin by applying SPF 50 daily to minimise ageing, pigmentation, redness and skin cancers.
Hydrate
Don't forget to hydrate- When it's cold outside we tend to drink more hot drinks such as coffee and tea, due to its caffeine content it causes the blood vessels to constrict. As a result, this can cause redness. Caffeine can also dehydrate the skin making it dry and dull.
As well as this, the surface of the skin won't be able to deliver as many antioxidants and nutrients to promote collagen products. Try to swap the caffeine drinks for herbal teas and increase your water intake to keep the skin healthy and hydrated.
Treatments for this time of year
If you are considering treatments to address concerns such as rosacea/redness, pigmentation, hair removal, open pores, acne scarring, textured skin or skin tightening treatments, this is the best time of year to do so.
With chemical peels, IPL laser, Resurfx laser treatment and Morpheus8 it is very important you don't expose yourself to the sun throughout the course of these treatments to get the best result possible for you as well minimises the risk of having adverse side effects.
Our post-winter skin tends to be more dehydrated, drier and duller than normal. To get your glow back, having treatments such as Profhilo can really help. It is a hyaluronic acid skin booster and gives the skin a beautifully natural radiant glow.
Humidify
Invest in a humidifier- During colder months, the outdoor air typically holds less water, is dirtier and colder. By adding a humidifier into your home, it will increase the moisture in the air, helping to increase hydration to your skin.
Review your existing skincare
Has your skin become drier and duller because of the colder weather and central heating? You may need to add more hydrating products into your routine to help protect the skin and add a Vitamin C serum to help make the skin look more refreshed and radiant.
Feed your skin
Our gut and skin are very closely linked, if we have a high sugar, alcohol, caffeine, fat and dairy content it can showed up in our bodies as skin issues such as acne, rosacea, inflammation and irritation.
By having a healthy, balanced diet nourishes the body, benefits skin, hair and nail health as well as boosting the immune system.
With 8 years of experience in the Aesthetics industry, Ella specialises in Coolsculpting, Morpheus8, Exilis and Hydrafacial procedures.
As a trained Aesthetician, Ella believes it's important to understand her client's end goals, creating a bespoke treatment plan aimed to elevate their natural beauty and leave them feeling confident.
Book your appointment with Ella through the website or call 01202 024060.