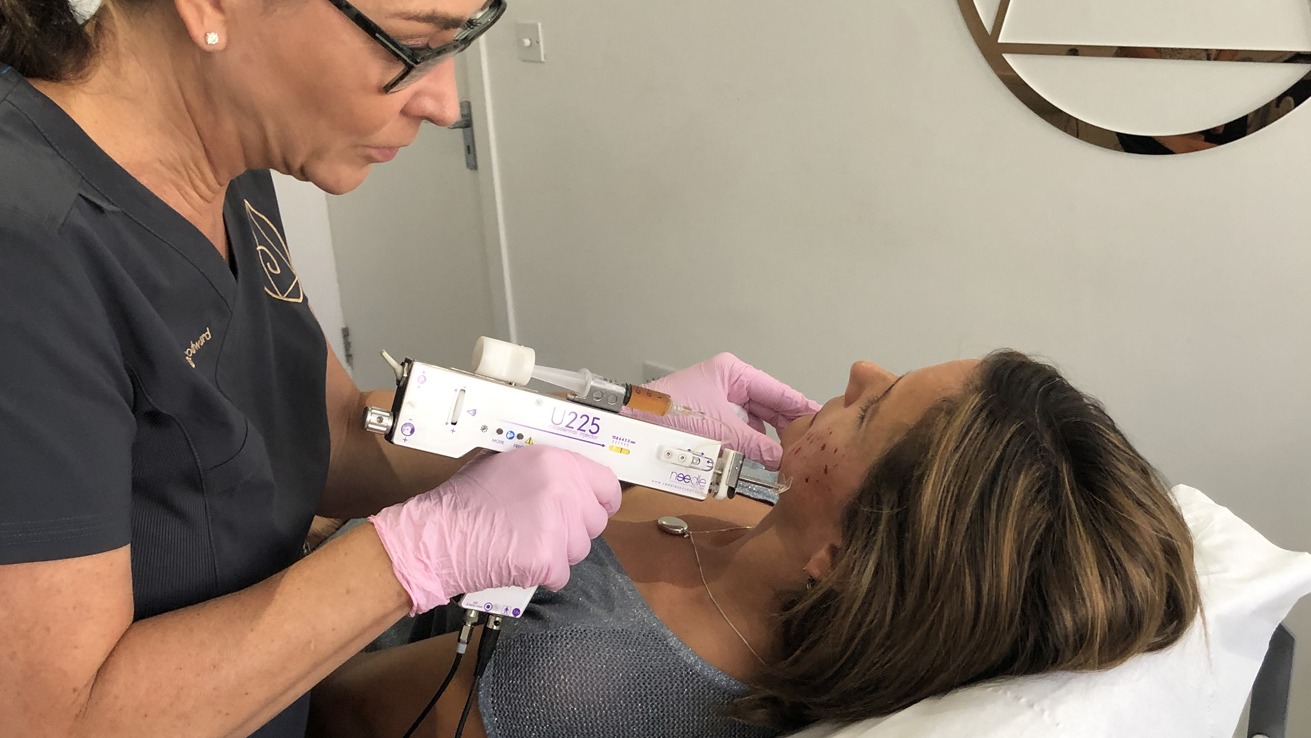 27 September

What is 'Skin Revitalisation'? And does it really work?
Skin Revitalisation is an aesthetic treatment that has grown in popularity over the last few years. From smoothing out fine lines and wrinkles to rejuvenating the under-eye area, improving complexion, and creating a generally more youthful appearance; Skin Revitalisation is a quick and easy way to achieve plump, glowing skin. But how does it work?
How does 'Skin Revitalisation' work?
The treatment itself is surprisingly simple and straightforward. A small amount of blood is carefully taken from the patient's arm using a needle, in the same way it would be if you were giving blood. It's then placed in a centrifuge which separates the rich plasma from the red and white blood cells in a test tube, clever stuff! The rich plasma is then combined with hyaluronic acid. The powerful combination when injected into the chosen area triggers new collagen growth, boosts hydration and 'heals' the skin from within.  
A natural alternative to fillers 
Whilst cosmetic injectables such as fillers have become the norm in recent years, this Skin Revitalisation technique is a great way to rejuvenate skin using a non-synthetic method, taking advantage of your body's own natural healing process and maximising the natural ability for the skin to rejuvenate and regenerate. 
Is Skin Revitalisation the right treatment for me?
Skin Revitalisation is an excellent way to give skin a fresh, glowing look. It's a brilliant treatment for those patients who want to keep their skin looking vibrant but want to avoid synthetic products such as fillers. It also negates the risk of allergic reactions. 
The treatment is perfect for concerns such as loss of volume to the face, crow's feet, smoker's lines, crepey neck, dark eye circles and to generally restore natural beauty and shape. The Skin Revitalisation treatment takes around 60 minutes. To achieve optimum results a course of 3 treatments is recommended, 1 month apart. With any further treatments to take place 6 months later at the earliest. 
Beautiful results, achieved naturally
"This treatment is great all year round to give you healthy, plump glowing skin, boosted by your own body's growth factor – it's a quick and easy treatment"

Dr Victoria Manning 

 
 For more information on Skin Revitalisation and to see how the treatment can benefit you,
give us a call on 01202 024060.