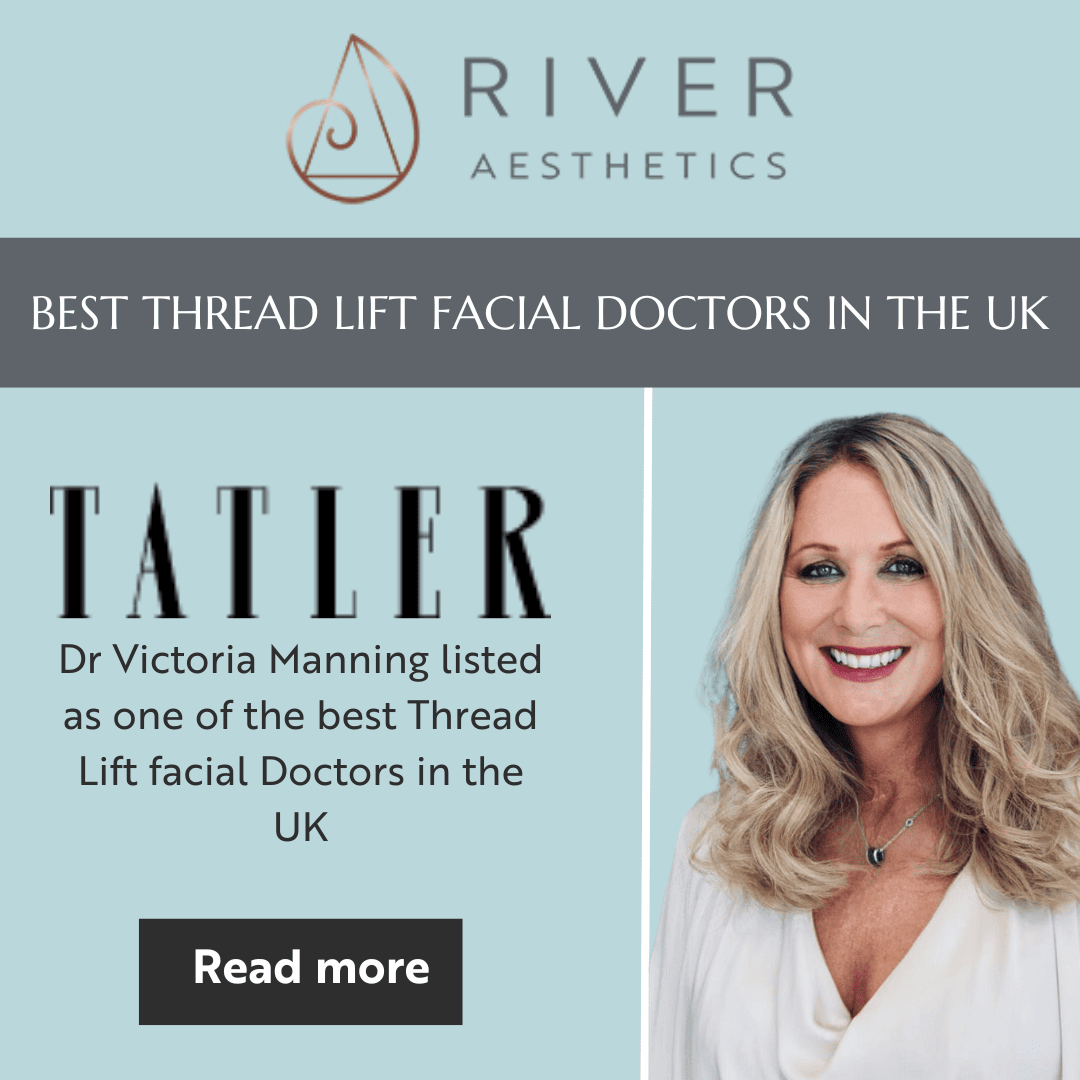 16 January

Best Thread Lift Facial Doctors in the UK

Best thread lift facial doctors in the UK | Tatler

The ultimate edit from the Tatler Beauty & Cosmetic Surgery Guide 2022 – meet the very best thread lift doctors in the business

DR VICTORIA MANNING (NEW ENTRY)
Don't be fooled by her bubbly personality. When it comes to threads, the River Aesthetics co-founder means business. Manning – who works alongside her clinical partner Dr Charlotte Woodward – is chief examiner in the UK for Silhouette Soft threads, so she tests most of the doctors in the industry. 'You need to do threads a lot to get good results,' she says. 'Otherwise, people say they don't work. They do – but it's all down to patient selection.' (Her Silhouette Soft threads are great for thinner skin and soften marionette lines beautifully, while her Aptos threads are better suited to thicker tissues.) She's also matter-of-fact about downtime: 'You've had a major procedure, so it's going to be sore for two weeks; you're going to be bruised and swollen'. (A post-procedure goodie bag with ice packs, paracetamol, a supportive pillow and chocolate helps to take the edge off.) But she doesn't just lift faces: 'We're doing more breast threads,' she says. 'They're well-suited to those who have breast-fed, and whose skin has stretched.' Technical expertise aside, most notable is Manning's approachable nature- and her insistence on realistic expectations. 'At the end of the day,' she says, 'it's a thread, not a surgical blade.'

A thread lift is a 

non-surgical

 and minimally invasive 

aesthetic treatment

 that 

rejuvenates skin

 and helps to treat signs of ageing, restore volume, and reduce 

wrinkles

. The procedure involves inserting specialised surgical 

threads

into the soft tissues which are then pulled tight to lift and contour the skin. Find out more about River Aesthetics Thread Lift options

here

.