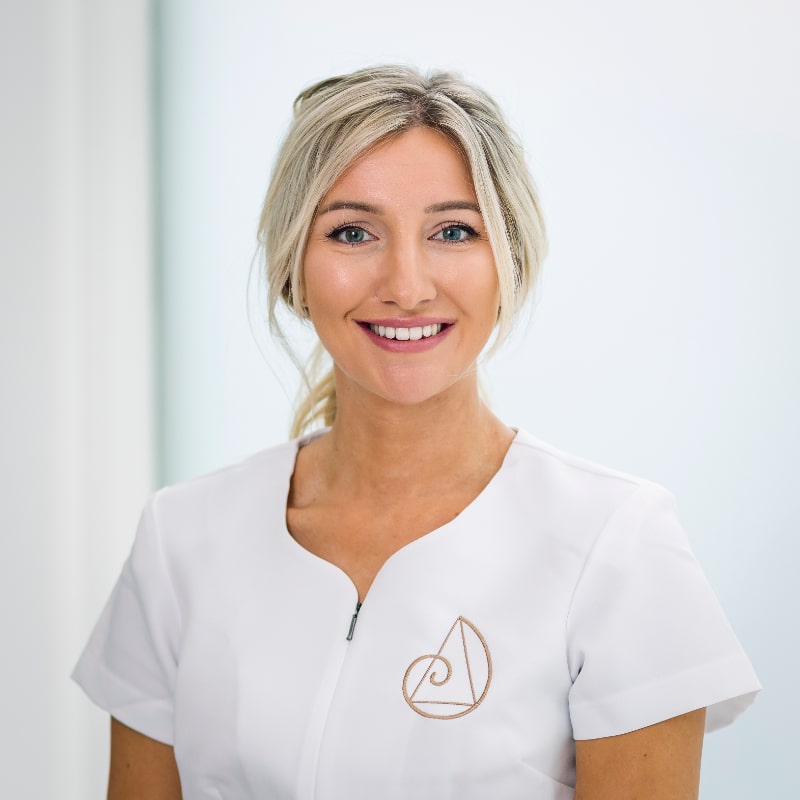 28 November

Award Recognition
River Aesthetics achieved yet more recognition at the MyFaceMyBody Awards when Gemma Halliday was highly commended for her work at Aesthetic Therapist of the Year. Gemma has worked at River Aesthetics for two years and over this time has progressed and developed so that she is now an integral part of the team. She was commended, not only for her exceptional skills as a therapist, but for enthusiasm developing innovative and progressive patient centred treatment and services.
As doctors Manning and Woodward commented: "Gemma is always first to arrive and last to leave. She is a delight to have on the team and her positivity and enthusiasm are infectious. We are told weekly by patients (sometimes daily) what an asset she is to the team and we couldn't agree more. Her manner with patients is wonderful and her skill set fantastic. This fabulous combination of being both personal and professional have seen Gemma deliver exceptional results for our business, for example she has the highest CoolSculpting figures in the South of England. We are incredibly happy and honoured to have her on the team"
Gemma was also commended for her ethical and patient-centred approach. A raft of glowing patient testimonies attest that she is aware that skin conditions affect peoples' self-confidence, so will go all out to help bolster their emotional well-being. She is warm, approachable, discrete, and particularly caring with anxious and nervous patients. Her attention to detail is second to none and her treatment outcomes exemplify everything River Aesthetics stands for; naturally, beautiful results.