03 July

New Clinic Launch: Bringing Aesthetic Excellence to Bournemouth

River Aesthetics is proud to announce the upcoming launch of a new, state-of-the-art Cosmetic Medicine and Wellness Clinic in the centre of Bournemouth. Dr Victoria Manning and Dr Charlotte Woodward have expanded their operation by bringing their medical aesthetics expertise and vision to the award-winning coastal town.

With bespoke facilities covering around 2,000 square feet, and the most advanced aesthetic treatments and equipment, River Aesthetics will soon become the go-to clinic in Bournemouth. As global trainers and international speakers, Dr Manning and Dr Woodward adopt an educational approach that has led to success in Harley Street and Hampshire. Bournemouth is now set to become the hub of the UK's premier Cosmetic Medicine and Wellness Clinic.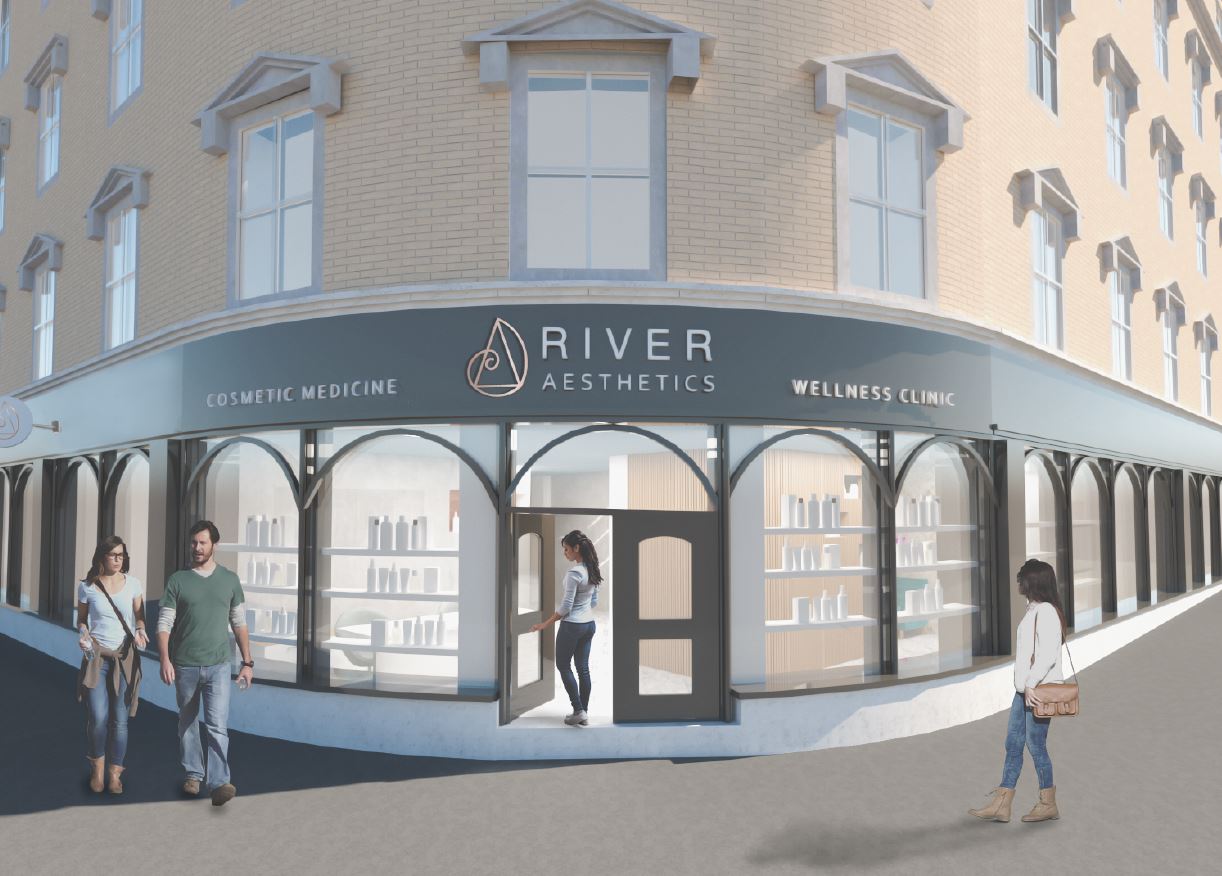 Built For You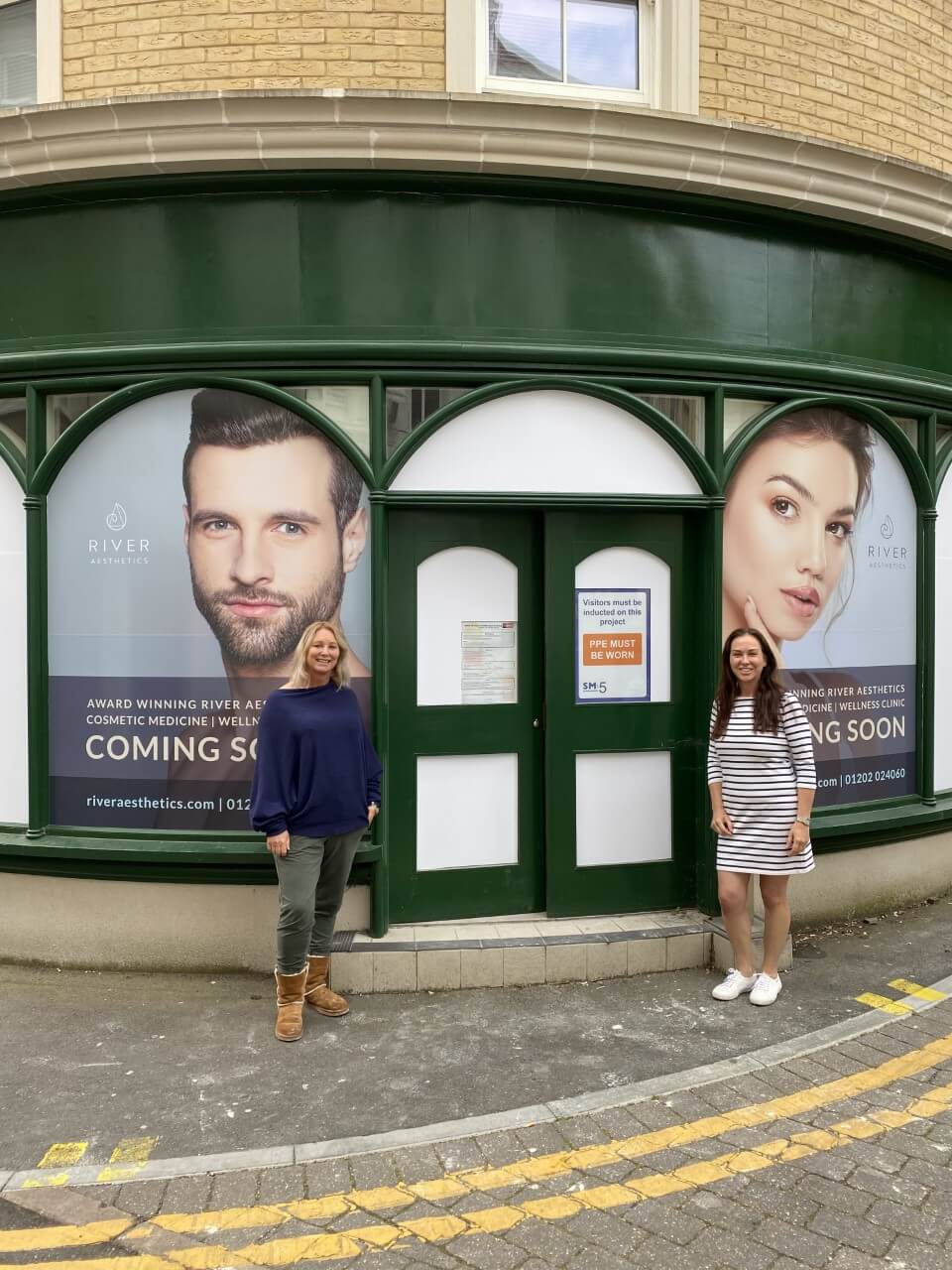 The decision to launch a new flagship clinic in Bournemouth came from the desire that our valued patients expressed. Many of you completed a questionnaire in which you created a wish list for a new clinic, while focus groups informed us of their desires. The feedback we received has formed the shape of our brand new facility, ensuring that the requirements and preferences of our clients are met.
Our new clinic in Bournemouth will boast services and treatments that are not available at our previous location, giving patients a truly bespoke experience. Given that we have built up a strong reputation in London and Hampshire, we felt it was time for Dorset to benefit from our aesthetic solutions and educational approach.
With our launch date in July fast-approaching, it won't be long before patients can visit our expertly-designed facilities in the heart of Bournemouth. Upon arriving at our Cosmetic Medicine and Wellness Clinic, you will be met by our friendly and professional team that have helped create a welcoming and relaxing atmosphere. Rest assured that our treatments are carried out by some of the most talented aesthetic doctors and aestheticians in the UK, so you will be in safe hands.
Our Vision Realised
We enlisted the help of KTM Design to create an oasis of relaxation and comfort at our new clinic in Bournemouth. The talented team of architects and creative designers captured the essence of our brand via the patterns, colours and materials chosen. In the waiting area, patients will be greeted with calming fragrances and luxurious designs, with warm and tonal colours presenting a sense of comfort and calm.
Each room within our Cosmetic Medicine and Wellness Clinic in Bournemouth has been designed individually, ensuring that the uniqueness of River Aesthetics is felt throughout. KTM were able to implement features that flowed through each space, reminiscent of a river, creating a subtle effect.  We are a centre of excellence for aesthetic treatments, and KTM were able to create a design that mirrors our brand of achieving natural-looking results.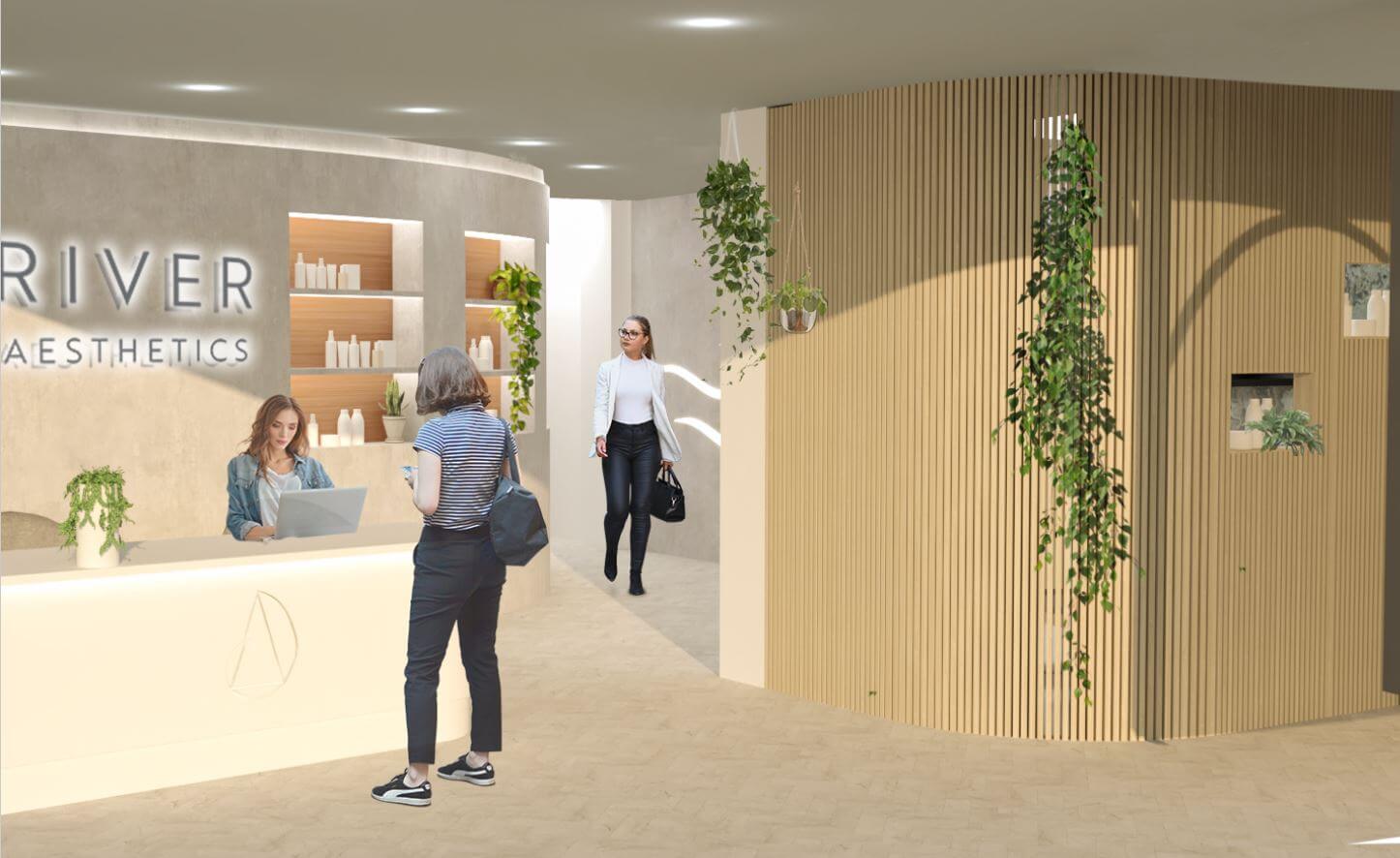 A 'Red Carpet' Launch
Later in the year, we plan to host a 'red carpet' launch event at our new clinic in Bournemouth, but for now, we welcome bookings ahead of our opening in July. You can have peace of mind knowing that we are adhering to all measures and protocols relating to COVID-19. You can secure a booking by sending an email to our reception team at reception@riveraesthetics.com. We look forward to seeing you!