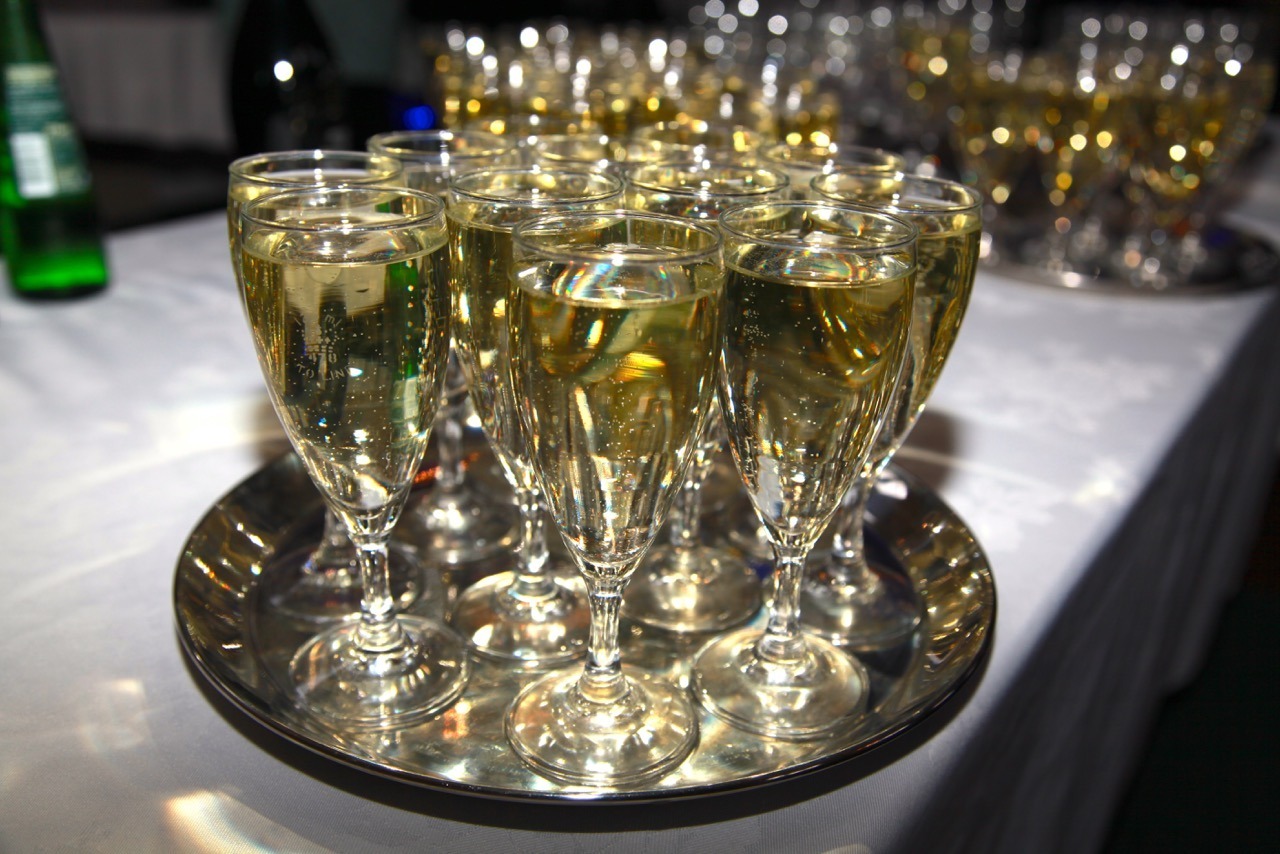 16 June

Lunch in aid of Naomi House Children's Hospice – Wednesday 6 July 2016
We are delighted to be the guest speaker at a charity lunch in aid of Naomi House Children's Hospice.

The lunch is being held at The Montagu Arms in Beaulieu on Wednesday 6 July 2016, from 12 midday.
Naomi House is based in Winchester and provides expert hospice care to children, young adults and their extended families from Sussex and surrounding areas in the south of England.
Click here to read more about Naomi House (the link opens in a new window on the charity's website).
We hope you can join us for what promises to be a most enjoyable occasion.
The event starts at 12.00 with a welcome drink and canapés. The lunch is at 1pm, followed by the talk.
The menu includes a vegetarian option and coffee and truffles. Click on the image on the right to see the full menu.
Tickets are £38 each, and includes a glass of wine on arrival. To reserve a place – for yourself and your guests – please contact Lucie Lewis on 0770 202 2067 by 1 July 2016.
Cheques are payable to: 'Name a Charity: Naomi House' – and should be sent to:
Mrs L Lewis
Hazelhurst Farm
Flexford Lane
Sway
Lymington
Hampshire SO41 6DN.
Please include your name and names of your guests, and mark 'V' after a name if they would like the vegetarian option.
Please note that tickets will not be issued but your application will be acknowledged by email.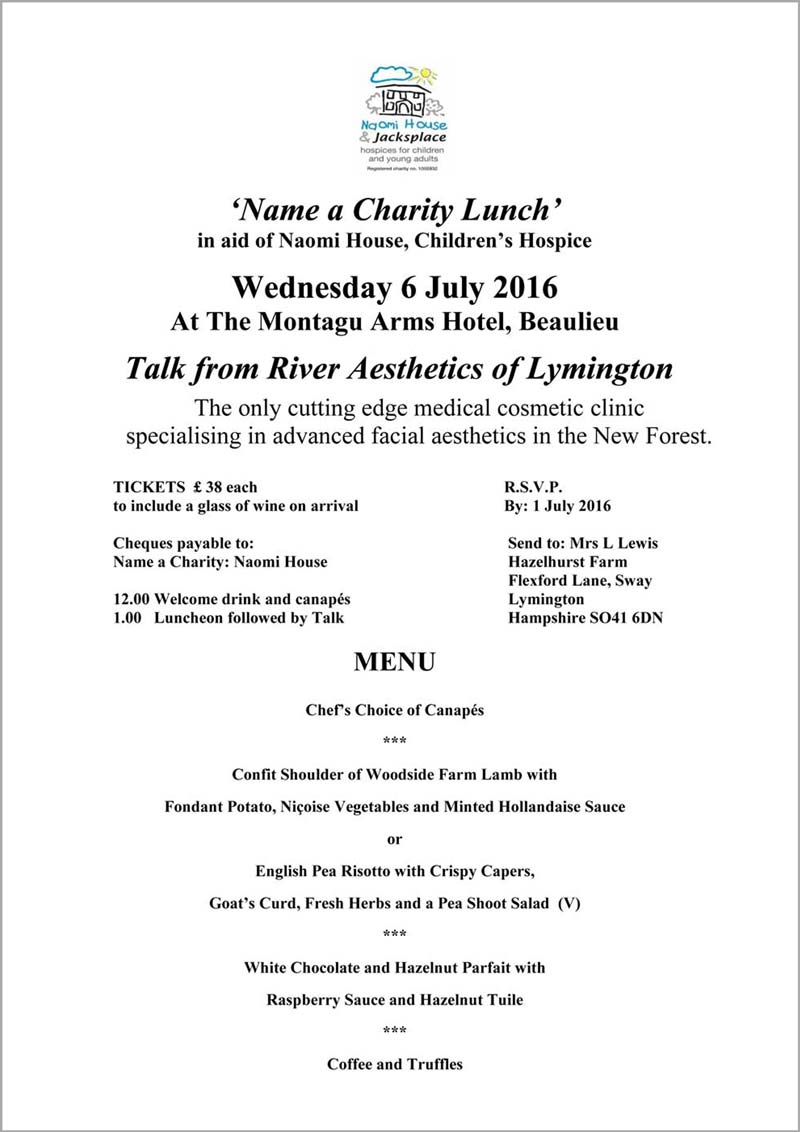 For directions to The Montagu Arms Hotel, Beaulieu, New Forest, Hampshire SO42 7ZL, click on the following link (opens in a new window): http://www.montaguarmshotel.co.uk/.
We look forward to seeing you there!