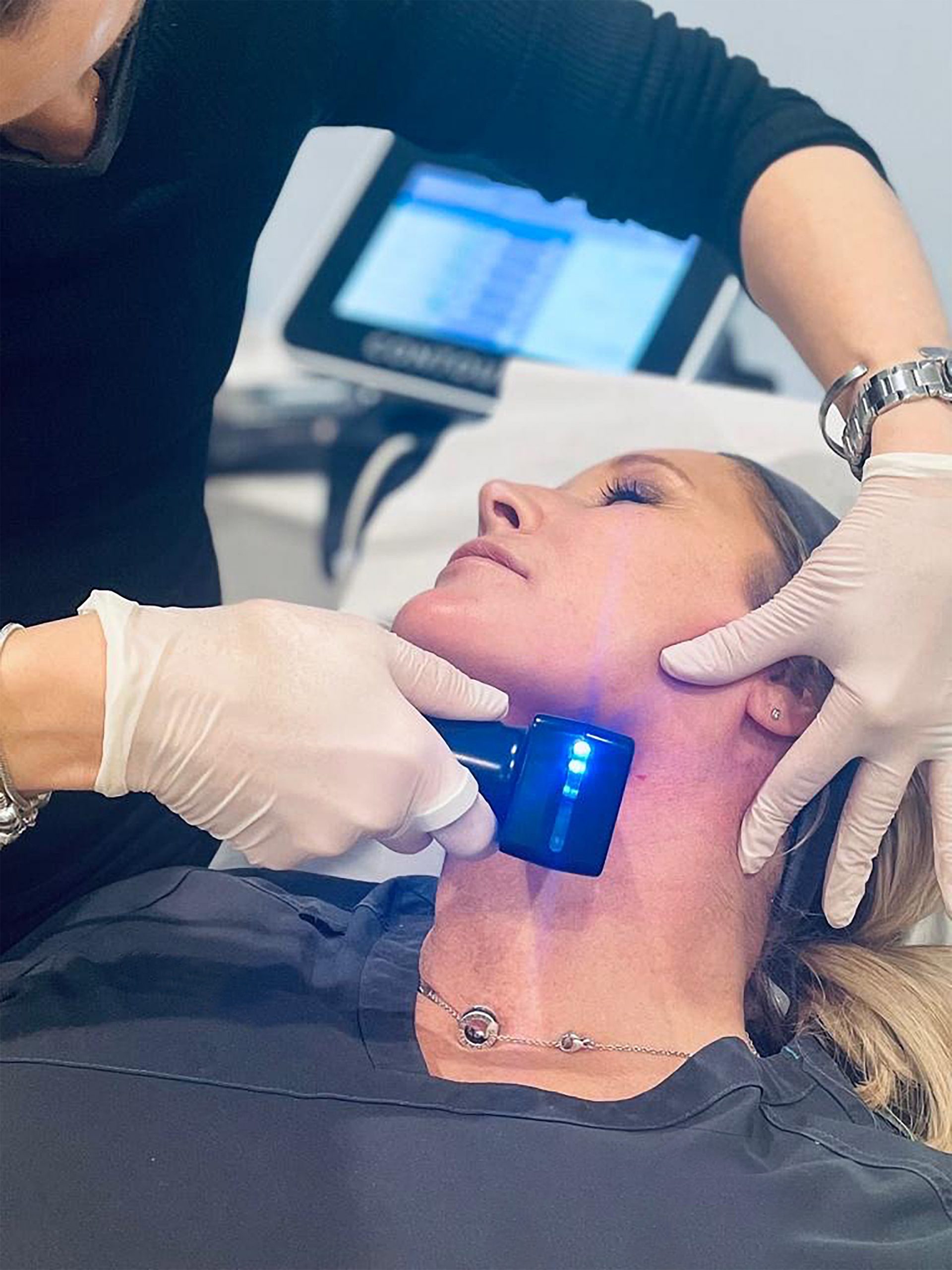 17 March

MAKE WAY FOR MORPHEUS8 – NEW TECHNOLOGY FOR TIGHTER SKIN!

Morpheus8 is taking the industry by storm and is an extremely popular treatment both here in the UK and around the world. It is a ground-breaking procedure that uses the most advanced technology for the ultimate skin tightening, lifting, and contouring. The treatment can be used to gently and successfully transform areas of the face and body to achieve a smoother, more contoured, lifted and youthful appearance.

Why is Morpheus8 so popular?

Morpheus8 is the first and only device that can 'mould' the fat from the top of the skin's surface into strategic positions for optimal results, such as to contour the jawline or to rejuvenate the neck, to tighten the skin and to create an all-round more youthful appearance.

What does a Morpheus8 treatment session involve?

Morpheus8 is a micro-needling treatment that utilises a matrix of 24 thin pins to deliver a type of radiofrequency energy deep into the skin. This creates micro lesions that trigger the body's natural healing response, encouraging the production of new collagen and elastin. The treatment penetrates deep into the skin and fat allowing therapists to retain the skins fullness for youthfulness whilst tightening at the same time.

What does Morpheus8 treat?

This treatment can be used with impressive results on the face around the eye area, under the chin and jawline; and around the body including the abdomen for a range of skin concerns including:
Skin laxity
Fine lines and wrinkles
Acne scarring
Stretch marks
How quickly will I see the effects of the treatment?
Initial results can be seen in just 45 minutes, but the optimum results will be seen within 3-4 weeks once your body has produced new collagen.
Is there any downtime following the treatment?
You will need to allow 48 hours for your skin to settle down after treatment.
How long will the results last?
Treatment results can last up to 18 months.
Does the treatment hurt?
There is some mild discomfort from this treatment, but it is minimal. Depending on the area being treated, anaesthetic cream can be used if necessary.
How much does Morpheus8 cost?
Treatment consists of three sessions spaced 4-6 weeks apart.
Prices start at £1,500 for Morpheus8 treatment.
If you have want to treat skin laxity, address concerns with scarring on your face or body, or if you just want to achieve smoother, rejuvenated skin, contact River Aesthetics for a consultation to see how Morpheus8 can help!
Find out more: Morpheus8