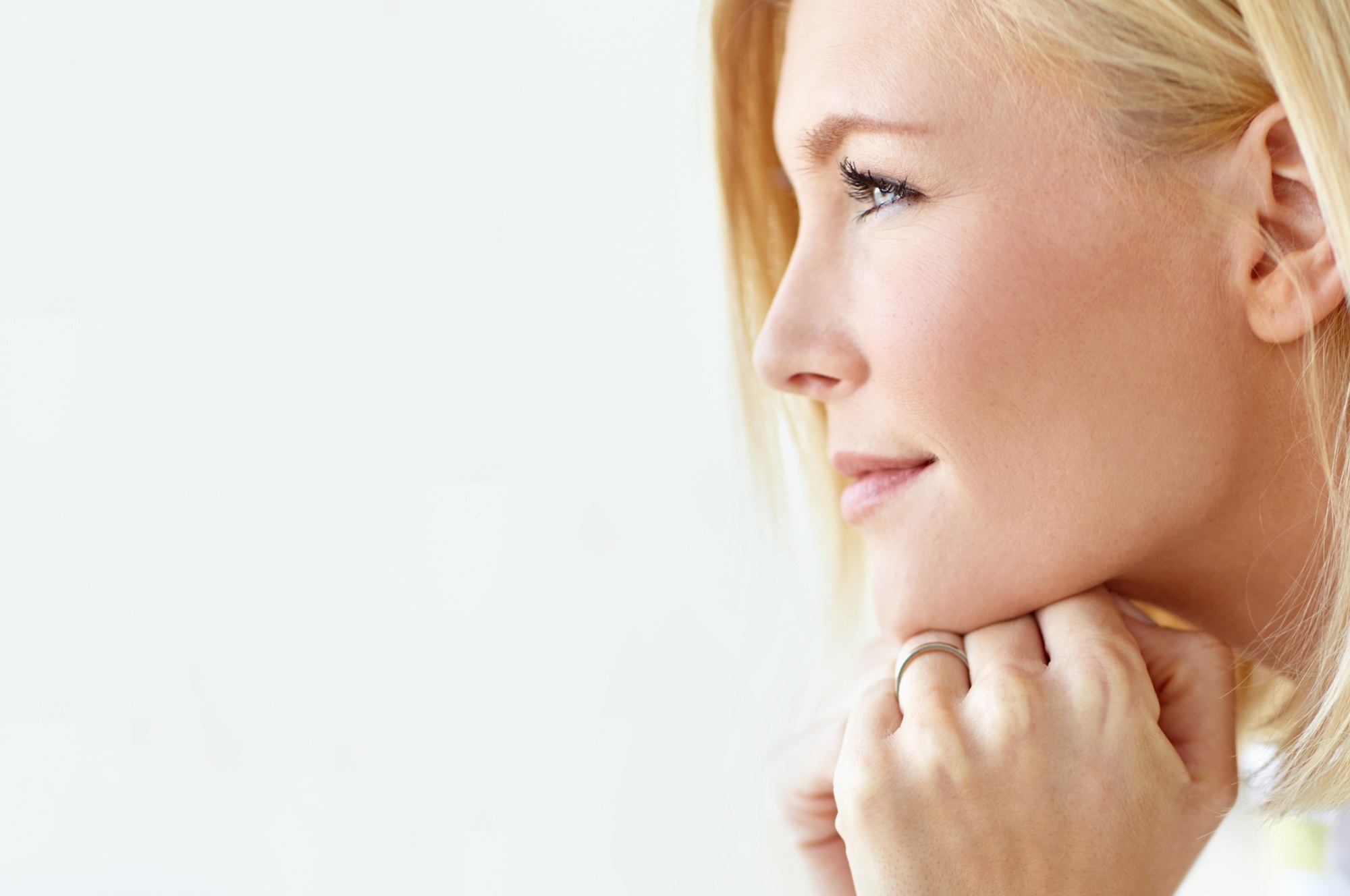 27 February

What are dermal fillers?

Dermal fillers are based on hyaluronic acid, a naturally-occurring substance in the body that gives skin its volume and structure. With age, the level of hyaluronic acid in the body becomes depleted and the skin begins to lose volume. The most common areas that we treat with dermal fillers are the cheeks (cheek augmentation) and the lips (lip augmentation).

Loss of cheek and mid-face volume causes the accompanying tissues to sag and leads, for example, to the development of nasolabial folds and jowls.
How long do dermal fillers last?
Ageing also causes lips to gradually lose volume, become smaller and thinner and developing fine lines around their borders. The natural cupid's bow can become flattened and the corners of the mouth may turn downward, creating a tired, aged appearance.
Dermal fillers are a quick, easy and natural way to restore that volume and so reduce the appearance of lines and wrinkles.
The result of a single treatment can be seen instantly and lasts for between 9 and 12 months.
How do dermal fillers work?
The hyaluronic acid treatment is injected into the middle layer of skin:
on the cheeks or chin, where it works by shaping facial contours and smoothing away lines and wrinkles;
in the lips, where it helps to create a more defined lip border and add fullness and balance.
Types of dermal filler treatments at River Aesthetics
At River Aesthetics we have over twenty years' experience, between us, of using facial fillers.
The brands we use include Emervel, Restylane and Teosyal. We have chosen these brands for their superior volumising and anti-ageing results. All the dermal fillers used in our clinic are CE marked as complying with European requirements and standards.
Because we all age in different ways and lose volume in the face at different rates, we tailor each treatment to suit your individual needs. Our clinic's ethos is 'less is more', so we make sure that the results of your treatment look natural.

Click here for our range of unique treatment packages.
Find out more
For more detailed information about dermal fillers, see the following pages on our website:
If you would like to know more, click here to book a free consultation or call us on 01590 608480.
A practical guide to Botox® and dermal fillers
Before you contact, or visit, a cosmetic clinic or buy any treatment, we recommend that you read our free publication Cosmetic Medicine – your complete practical guide to Botox® and fillers.
The aim of the guide is to help you to choose the best clinic for your treatment. It includes:
a detailed explanation of how Botox® and dermal filler treatments work
advice on unregulated clinics and sub-standard treatments (including Botox® parties)
information about Training, Protocols, Insurance and the Clinic Environment
a checklist to compare clinics, treatments and prices.