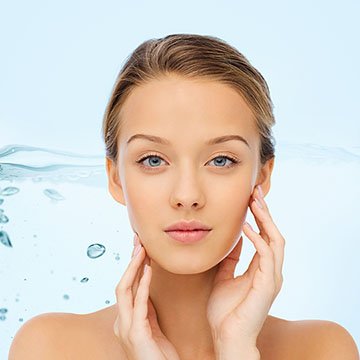 28 March

Achieve Skin Health for Life with a Hydrafacial

If your skin is looking tired or damaged, a Hydrafacial treatment can supply your face with the nutrients it needs. Not only will you look and feel healthier after the procedure, but you will restore a more youthful complexion.
What does a Hydrafacial involve?
There are 6 steps to this procedure. All of which play a vital part in the stunning results…
1) The Detox
To start the treatment, circulation and blood flow will need to increase in order to eliminate any toxins. This is done by lymphatic drainage. The drainage helps to bring new oxygen to the skin to support the cells, leaving you with more hydrated, toned and firm skin.
2) Cleansing and Exfoliation
Obviously, we want to refresh the skin as much as possible to achieve that beautiful glow. Exfoliation is a perfect start so dead skin cells can be removed. This will get rid of the duller looking complexion as the pores become unblocked. For this, we also use a hydradermabrasion technique that not only exfoliates but also releases a special serum containing lactic acid, glucosamine and botanical extracts. Combined, this creates a deep and nourishing clean!
3) Brightening
We then apply a gentle solution of glycolic and salicylic acid to loosen debris from the pores and brighten the complexion.
4) Extraction
Blackheads and impurities are removed and withdrawn to decongest the skin. At the same time, a solution of salicylic acid and honey extract is infused.
5) Hydration
This is one of the most important steps of the procedure, as the name 'Hydrafacial' would suggest. We use unique Vortex-Infusion technology to hydrate and replenish the skin. The ingredients found in this include hyaluronic acid, horse chestnut seed extract, red algae extract, copper zinc and magnesium peptides. This cocktail of ingredients works perfectly to replenish the skin leaving it looking refreshingly plump and healthy.
6) Rejuvenation
Finally, we use a red and blue light therapy to reduce any redness that may have been caused and to boost the collagen within the skin to stimulate growth. It also helps to support the protection of vitamin D, which many of us lack.
And from here, you will be left with a stunning, radiant glow that will make you feel brand new!