30 April

The Team During Lockdown

The COVID-19 lockdown has been hard on everyone, this is how the team have been coping during the pandemic. 

 

Victoria

Lockdown in the Manning household

With the global Covid death toll rising and media sensationalism hitting an all-time high it is no wonder that each and every one of us at River are finding ways of coping with lockdown and isolation.

Our Physical and emotional resilience has been tested to the hilt and nothing now is more precious than life.

However, despite all the negativity for me as a person a lot of positivity has evolved. I have had time, time for me, time for my family and time to work in the business alongside NHS111

I have reflected, read, learnt, and spent quality time with my children without the ' I've just got to do…. ' you understand what I mean?

As a single mum I've never had so much time with the kids and I would like to think this time together although forced will be remembered before they up and leave and fly the nest.

I will return to work, rested, tanned and I hope a better person.

See you all soon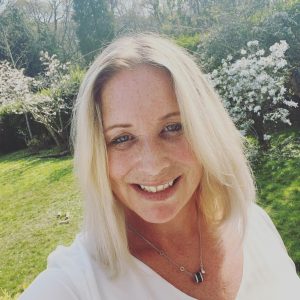 Gemma 
I am humbled by our community spirit, local and nationwide in our ability to come together to support people less fortunate and vulnerable than ourselves. We are grateful for people who we do not usually notice, who are putting themselves at risk for others such as health workers, community volunteers and council workers.
We live our lives at 100mph. Isolation has allowed us to re-evaluate what is real and what is immaterial. We have found things in ourselves that hopefully will enable us to fulfil our potential going forward. It has taught us to value our time on earth and take care of our planet. nature has been given an opportunity to restore itself and given us a chance to appreciate things we never had the time to notice. The world is interdependent, so we have to take care of each other. ? ☀️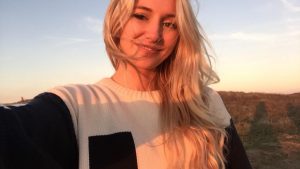 Jess
This time in lockdown has given us all lots of opportunities to understand and remember what is important in life. I have reflected on my life in general and who and what means the most to me, as well as what I want to gain in the years to come.
Not being able to go home and see my loved ones have been a real struggle and that will be the first thing I do when we are allowed out! But it has made me appreciate them more than anything and probably made our relationship even stronger!
I feel so proud of our country, especially the NHS and key workers, for how well we have come together to fight Covid 19 and I believe now in the future this solidarity will continue.
I'm excited for us to continue to fight this together and when it's safe too, get our freedom back. I will never take being able to bake a cake, finish multiple books and do home workouts for granted again! I'll be forever grateful for the time I got to spend in my home safe and happy. But mostly I'm really looking forward to spending all my time on the beach! ?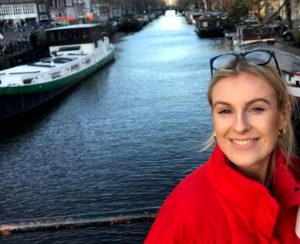 Lisa
Having never experienced anything like this before, it's been a huge challenge for us all to suddenly conform to new ways of living and working.  Most striking is the way that people have embraced online working, networking and socialising and this has been so critical to so many people even just to maintain a healthy state of mind, especially those isolating on their own. 
Covid-19 continues to be an enormous worry for everyone. Most have loved ones who are elderly, vulnerable or are a key worker and my heart goes out to families who have lost someone. It is particularly upsetting, having family who has been affected by this, to hear that due to travel restrictions, some have not been able to attend the funeral. It is not easy even to imagine how to cope in that situation.
I've tried to look at the positives with daily statistics and life generally. I find it helpful to focus on the number of people recovering every day thanks to the unbelievable work that the NHS are doing, how well the country has adapted to the restrictions and without a doubt will adapt to the 'New Normal' over the coming months.
Better times are on the horizon and I'm looking forward to seeing the new ways of living that we come back to and being able to meet with friends and family again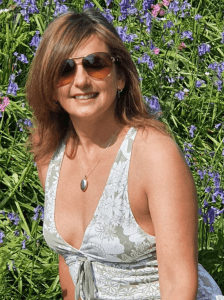 Charlotte
I'm sure I'm not alone in having mixed feelings about 'lockdown'. On the one hand, I have a lot of close medical friends on the front line; some who have contracted Covid-19. I also have many friends in aviation, an industry that has been devastated by this. Like so many others, I have close family and friends who I have been unable to see as often as I would like.
There are also people critically ill and dying from this disease, so I understand the lockdown is important and it's a different way of life for all of us and quite daunting
However, on a positive note, I am able to have quality time with my family, especially as my eldest daughter who left for University last September has now returned. Having the 4 of us home 24/7 is a luxury we don't often get. We are able to have family meals, watch movies, play board games, along with BBQ's in the gorgeous weather and family bike rides in the New Forest. I think we have all managed to adapt, whether it's working from home or socialising via Zoom, although at times it can be quite emotional.
I have also returned to the NHS as a GP having left general practice 3 years ago to pursue a full-time career in aesthetic medicine. It's a different world and I look forward to it returning to some form of normality soon, whatever that may be x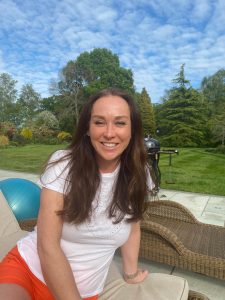 Jas
Lockdown has been a bittersweet experience for me so far, while anxiety has been high from the news and tragedies that have taken place from COVID19, I am also extremely proud to have our amazing NHS keeping our country safe by sacrificing their health on the line. It seems that within this pandemic we have all learnt to be more patient, more creative, and to enjoy the simpler things in life.
I have mostly enjoyed our daily beach walks with our dogs, our projector screen family cinema nights and our home-cooked meals alfresco.
With the world being slowed down it has also been so beautiful to notice Spring take place so peacefully and how lucky we have been to enjoy this weather.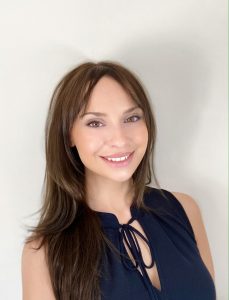 River Aesthetics is still open and we are doing online consultations, call us today to book on 01202 024 060