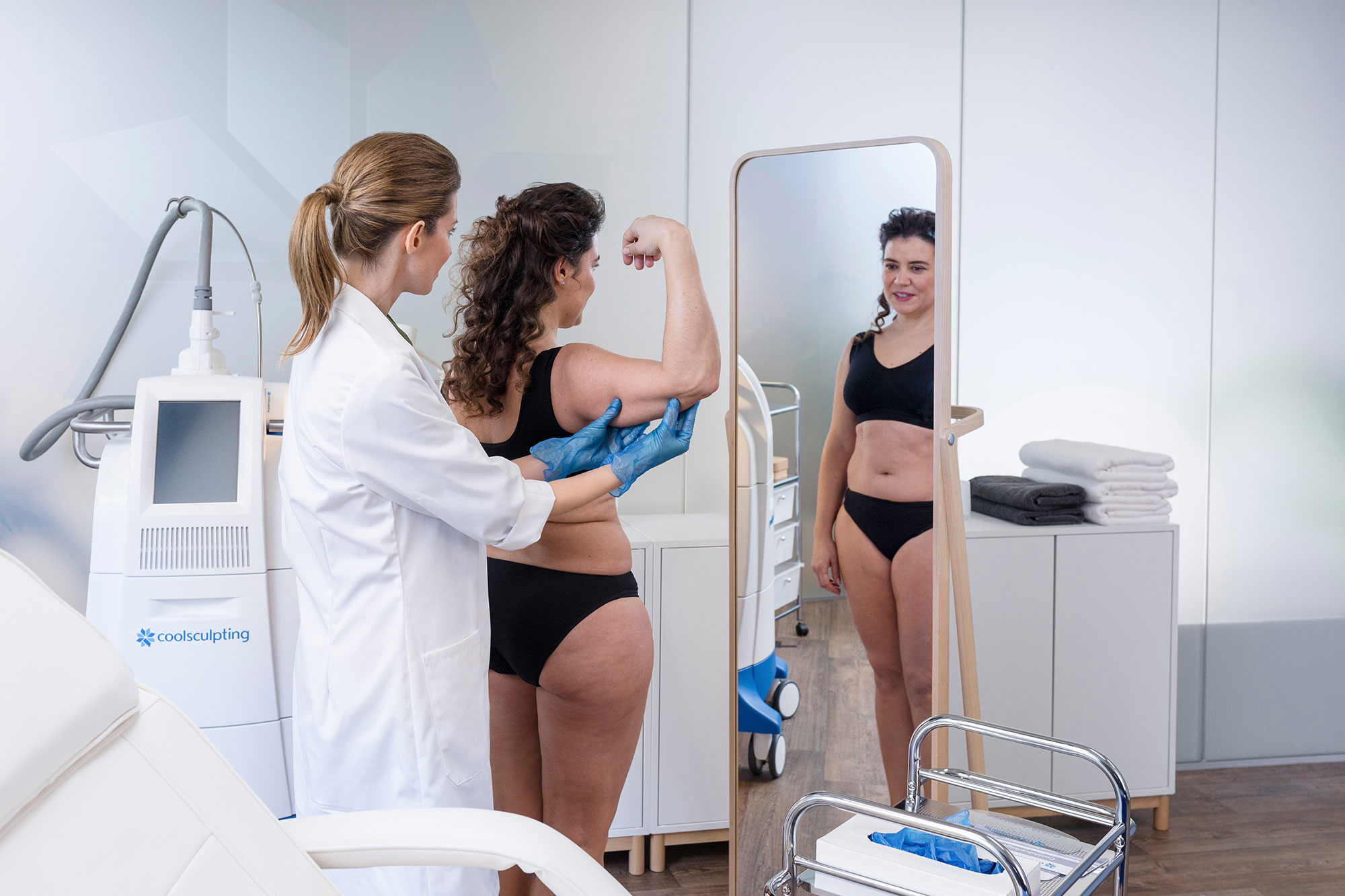 10 December

CoolSculpting

CoolSculpting results are proven, noticeable, and lasting, so you'll look and feel great from every angle. Freeze away fat? It comes down to science. Fat cells freeze at higher temperatures than surrounding tissues. CoolSculpting technology safely delivers precisely controlled cooling to gently and effectively target the fat cells underneath the skin. The treated fat cells are crystallized (frozen), and then die. Over time, your body naturally processes the fat and eliminates these dead cells, leaving a more sculpted you.

The CoolSculpting fat freezing procedure is completely non-surgical, so you can typically return to work and normal activities immediately. You will like what you see. In the weeks and months following your procedure, your body naturally processes the fat and eliminates these dead cells. Once the treated fat cells are gone, they're gone for good.
Interest Free Credit available *Terms and Conditions Apply
Frequently asked questions
What is CoolSculpting?
CoolSculpting is a fat freezing device which is the only FDA approved non- surgical fat reduction treatment that uses controlled cooling to eliminate stubborn pockets of fatty tissue.
Does coolsculpting treat all types of fat?
No. CoolSculpting is only used to treat soft subcutaneous fat. We cannot treat hard visceral fat. If you can squeeze it, we can freeze it!
How long does the treatment take?
One applicator takes only 35minutes to be completed. However multiple applicators may be required in a treatment session to get desired result.
When will I see my results?
You will start to see your results 6 weeks post treatment and your optimum results are at 12 weeks.
How much does coolsculpting cost?
Currently under our spring offer, it starts from £400.
Can you treat the chin with coolsculpting?
Yes! CoolSculpting is amazing for defining and contouring the neck and jawline. It has also got FDA clearing for skin tightening to the neck area.
Is CoolSculpting permanent?
Yes. On average you get a 25-30% reduction.
What areas of the body can coolsculpting treat?
Stomach, back, bra fat, chins, arms, inner thigh and flanks.
Is Coolsculpt a weight loss treatment?
No. CoolSculpting is a body contouring treatment.
Results may vary from person to person

Procedure Time
35 - 45 minutes

Recommended No. of Treatments
1 or 2

Anaesthetic
Not Required

Side Effects
Bruising, soreness, temporary numbness in treated area

Results
After 8-12 weeks

Duration of Results
Long term, providing a healthy lifestyle is maintained

Back to Work
Immediate

Full Recovery
Immediate