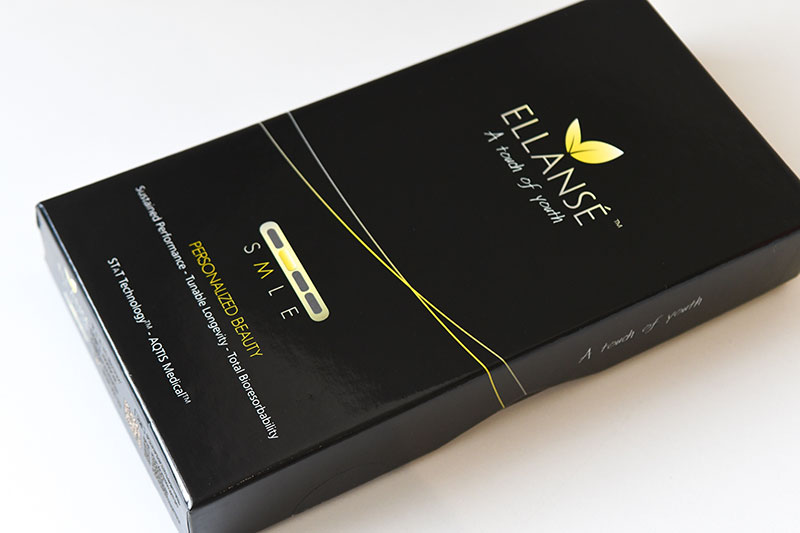 11 December

Ellansé Dermal Fillers

Ellansé is a perfect choice for women and men who are looking for skin revitalisation and firmness through natural collagen stimulation. It can reshape and contour giving a natural and fresh look with long-lasting effects. The natural, smooth and immediate results last from 1 to 4 years, depending on which Ellansé option we recommend for you and this long lasting correction, makes it an extremely cost effect option. You only require one treatment session to obtain immediate results. If you are wanting more from your dermal filler but at the same time want to look natural and refreshed then Ellansé may be the right choice for you.
Frequently asked questions about Ellansé
Does Ellansé require a skin test?
You will not need a skin test to have Ellansé dermal filler treatment. Ellansé is bio-compatable, which means that you can be treated straight away, and the product is also fully resorbed by your body. We have injected many thousands of syringes of Ellanse with no adverse events.
When will I see the effects of treatment?
You will see an immediate volumisation effect and correction of wrinkles following treatment. Ellanse will then gradually stimulate the production of your own collagen for natural and long lasting results. It is like the gift that keeps on giving.
Is the procedure painful?
Ellanse is injected either using an ultrafine needle or canula, l we always use local anaesthetic at the entry points so it is an extremely well tolerated procedure.
How long does a treatment take?
A treatment takes approximately 30 minutes, allowing you to go straight back to your normal daily life.
How many sessions will I need?
With Ellansé, you will only need one session to obtain immediate results and long-lasting correction. This makes Ellansé a cost-effective treatment, bringing you excellent value for money.
How long will the results last?
The natural, smooth and immediate results last from 1 to 4 years, depending on which Ellansé option we recommend for you.
What should I do following treatment?
We advise that, after the treatment, you do not take a hot bath or do vigorous exercise for 24 hours, and you avoid over-exposure to the sun and UV light for 1 week.
Are there any side effects?
As with any injection treatment, there may be side effects such as localised redness, swelling and bruising. For more details about possible side effects, please contact us at the clinic.
Results may vary from person to person

Procedure Time
60 minutes

Recommended No. of Treatments
1

Anaesthetic
Local

Side Effects
Infection, bruising, swelling, asymmetry

Results
Immediate 80% but full results in 3 months

Duration of Results
24 months

Back to Work
Immediate

Full Recovery
48 hours