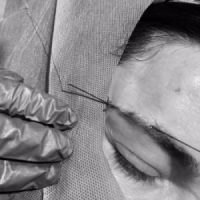 13 January

Eyebrow lifts can make you look younger
Your eyebrows define your face.
As we age, several things happen to our face.
The skin loses elasticity and becomes lax, fatty tissue decreases and gravity makes the forehead and eyebrows droop.
Muscles also lose their size and strength or may become enlarged working against gravity to keep the forehead and eyebrows in a youthful position.
With overactive forehead muscles, typical horizontal forehead lines appear and the face takes on the typical features of ageing.
The skin loses collagen and hyaluronic acid, with sun-damage and pollution, pigmentation and wrinkles appear.

The solution – Silhouette Soft
A Silhouette Soft brow thread-lift is used to enhance the upper facial features to obtain a rejuvenated appearance, by correcting sagging tissues, skin, fat and muscles of the forehead and eyebrows.
It will help reposition the forehead and eyebrows, to achieve a natural, subtle youthful appearance.
The results are amazing, and never again will you have droopy, tired brows.
This is becoming a highly popular treatment at River Aesthetics. In a half-hour appointment, we can reshape your brows using a non-surgical technique.
The treatment is virtually painless, has minimal downtime and you can choose the shape of your brows. The results can last up to months.
One of our recent patients wanted to improve the hooding of her upper lid, so a single Silhouette Soft thread was placed as shown to lift the lateral aspect of her brow.
After a small local anaesthetic, the suture is inserted under the skin.
No incision is required, as the sutures are inserted using a fine needle. It is held in place with absorbable cones, oriented in opposite directions.
Once the suture has been inserted, slight compression is made to the tissue overlying the suture to reshape the brow. The non-inserted ends of the suture are cut off.
The whole procedure took 30 minutes and she was able to go Christmas shopping straight after.
Get perfect brows for 2017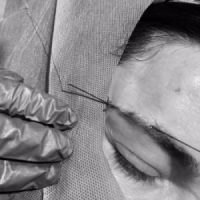 Silhouette Soft® can be used as a single treatment or in combination with dermal fillers and botulinum toxin.
The price of £700 includes initial consultation, treatment and aftercare.
Treatments are done by a UK Trainer for Silhouette Soft.
Please remember that any aesthetic procedure will not change you or your life, but should boost your self-confidence and enjoyment of life.
Making you the best version of you.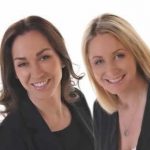 Call us on 01590 608480 to book a consultation or to find out more about Silhouette Soft® thread-lifting for your eyebrows and forehead.
Happy New Year to you all!